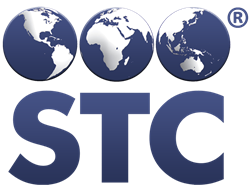 As an innovator and a leader in the Healthcare Industry, STC is a natural fit for our show. We are excited to have them as a guest on our program.
Tucson, Arizona and Boca Raton, Florida (PRWEB) August 27, 2013
Scientific Technologies Corporation (STC) of Tucson, Arizona is pleased to announce that MMP (USA), Inc. featured STC on 21st Century Health, a television series that focuses on Improving Patient Outcomes through Clinical Data Exchanges with Immunization Systems. Segments aired the week of August 14 – 15 on CNBC, Fox Business network, and Bloomberg International.
STC is widely recognized as a leading health information technology company providing innovative solutions to minimize the risk of diseases in populations. For over twenty-five years, STC has played a key role in the public health efforts to protect communities from diseases through "smart" use of data and integrated information technology. Throughout the last twelve years we have experienced four major and unique public health events: anthrax and bioterrorism after 9/11, a new disease in the SARS outbreak, the natural disaster caused by Hurricane Katrina, and the re-emergence of the H1N1 virus. During this time, STC has been a leader in delivering technology solutions and services to support the mitigation of risks on the populations and communities most affected.
21st Century recognized the contribution of STC and the value of applied health information technology in practice to improve population health and outcomes and recognized the value of telling one story that demonstrated what can be achieved through shared data and information between physicians and public health agencies. The television series discusses the tools physicians are using to keep the public safe from vaccine-preventable diseases and offers a peek into the future of healthcare information technology.
As health information exchanges move more toward implementation, technical products such as those illustrated by 21st Century and provided by STC will further empower clinicians, public health professionals, consumers, and policy makers to reduce the risk of disease and improve the health and welfare of individuals and families by having the right information at the right time.
STC takes great pride in delivering quality services and is driven by the fact that they play a key role in protecting children and adults from disease, ultimately creating healthier populations. A current focus of STC is a dedication to consumer empowerment with the goal of giving consumers immediate access to their vaccination records online without taking the additional step of contacting a physician. Soon, STC will unveil a software tool that allows consumers to track and store a copy of their own immunization records as well as forecast the vaccinations they need in the future. The ultimate goal is to inform and empower consumers by allowing them to gain access to their personal records through the state immunization information system.
JL Haber, Vice President of Programming at MMP (USA), Inc., added, "As an innovator and a leader in the Healthcare Industry, STC is a natural fit for our show. We are excited to have them as a guest on our program."
For more information please visit http://www.stchome.com.
Click to view the video of STC's appearance on 21st Century Television: http://www.youtube.com/watch?v=JWuQXeilO2c .
About Scientific Technologies Corporation
STC's goal is to ensure healthy populations through partnership, expertise, and applied use of information technology. In the early 1990s, STC was one of the first adopters of the value of immunization registries and the data that could be used for decision support to augment clinical practice, targeting the reduction and impact of vaccine preventable disease on children. With the support of physicians, organizations, and policy and vaccine experts, STC's public health and software professionals became the trusted authority that led many of the early efforts and best practices to implement statewide registries. The efforts continue today as over 250 million vaccine encounters are retained in the immunization registries of STC and their state public health partners. Increasing the value of these national health data assets is a primary goal of STC through the next decade. http://www.stchome.com
About 21st Century Health
21st Century Health is an award winning targeted business show that is independently produced by MMP (USA), Inc. The show provides its business viewers an in depth opportunity to find solutions to the industry problems from some of the top business leaders from across the world. Each exclusive segment is taped in our state of the art South Florida Studio.
Once selected, companies are able to present their story and solutions to industry problems in an exclusive way that sets their company apart from the others. With more than 6,000 companies participating on over 600 shows, 21st Century Business continues to be the premier and targeted outlet for the latest business stories.
21st Century Health airs on various national cable networks that are viewed by over 100 million viewers nationwide as well as internationally via DirecTV and Dish Network. The show can also be viewed through video on demand via http://www.21chtv.com. The 21CBTV Series is also available at more than 27 prestigious college universities, including Carnegie Mellon University, Howard University, Dartmouth College and Georgetown University.
For more information, please visit http://www.21chtv.com.