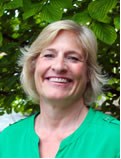 Huntsville, Alabama (PRWEB) August 28, 2013
Karen Lee, President and CEO of The Pinnacle Schools, announced that Angela Griffin has taken over as principal and Dana Creech is the guidance counselor for the private, alternative school in Huntsville.
Griffin hails from Columbus, Georgia where she was the director of a private high school founded in 1935. A passionate educator and aviator, Griffin received a Bachelor's Degree in Education and Psychology from Stephen F. Austin State University in Texas before earning a Master's Degree in Psychology and Organization Development from the University of West Georgia. In December of this year, she will complete the requirements for an Education Specialist Degree (Ed.S.) in Education Leadership from Columbus State University.
Griffin's diverse educational experience includes consulting, teaching special education students with behavior disorders in middle and high school, guidance counselor and teacher at the elementary school level, and institutional effectiveness coordinator at the post-secondary university level. As a consultant, she worked with executive leadership of Fortune 100 companies and educational systems. Griffin has worked as a family counselor and adolescent psychotherapist, management leadership and organizational development consultant for corporate and educational systems. As an educator and aviator, Griffin said she enjoyed "spreading the word" using helicopters to teach students about the hidden joys of science and math.
"We are very fortunate that Angie accepted this position," Lee said when making the announcement. "Angie is an experienced manager of teachers, educators and staff with a leadership style that emulates the mission, values and vision of The Pinnacle Schools," Lee said.
Creech's extensive education career and multiple leadership roles earned her the position of school guidance counselor. "I am passionate about seeing students succeed," Creech said. "There is nothing like seeing a child's face light up when they realize the results of their hard work."
Lee said she is impressed with Creech's passion to create and facilitate opportunities for families and community members to be key players in the educational process. "Students without family support and involvement must work much harder than their peers who have support," Lee said. Creech added, "It is imperative that students feel the support around them and that the community and student families are valued in the school."
Creech earned a Master's Degree in School Guidance and Counseling from the University of West Alabama in Livingston, AL, and is certified in grades K – 12. She also has a Master's Degree in Instructional Leadership with Administrative Certification from Samford University in Birmingham, AL. She received a Bachelor's Degree in Education from Athens State University in Athens, AL. Creech is certified in School Administration, School Guidance Counseling, Middle School Mathematics, Elementary Education and Early Childhood Education. She has taught elementary and middle school grades in private and public schools, as well as served as Director of Trinity Child Development Center and Director of Education for Sylvan Learning Center.
The Pinnacle Schools (TPS) is a private, year-round alternative school for middle and high school students in grades 6 - 12. The private school is designed for students who do not work at peak performance in a traditional classroom setting due to learning differences such as ADD/ADHD, or illness that has deterred their advancement. The RAISE Program of TPS was developed last year to meet the needs of students who have been expelled from Huntsville City Schools. TPS is contracted by Huntsville City Schools to provide its alternative education program. The Pinnacle Academic Credit Recovery Program provides at-risk students the opportunity to complete and receive credits needed for graduation.
TPS academic programs are year-round with a self-paced instructional setting using an approved computer-based curriculum. Students benefit from individualized and diversified academic instruction by State Certified and Highly Qualified Teachers. Teachers are supported by trained behavioral interventionists and counselors who provide students with behavioral and emotional support, coping strategies, anger management and substance abuse counseling.
For more information, please visit http://www.thepinnacleschools.com/academic-programs or call (256) 536-9515.