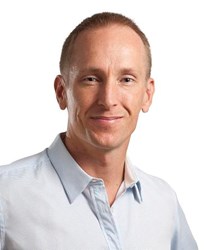 You really want your email opt-in process to be as simple as possible while, at the same time, encouraging visitors to respond to your call to action.
(PRWEB) August 28, 2013
Improving your opt-in process is THE key to getting more people onto databases and ultimately increasing business sales, according to the latest news bulletin from business guru Casey Gollan.
Email subscribers are potential clients, Gollan explains in Improve Your Opt-in Process and Get More People in Your Database, and site visitors should be able to subscribe as soon as they land on a website.
Leading company coach Gollan says: "You really want your email opt-in process to be as simple as possible while, at the same time, encouraging visitors to respond to your call to action. From following the secret steps provided, you will see your email opt-in subscriber rate grow on a continuous basis and take your business to the next level."
First Steps to Improving The Opt-in Process
Gollan's own opt-in form has brought him many new subscribers. An email newsletter, he states, needs to earn trust, build relationships and turn subscribers into buyers.
Businesses need to grow robust email lists, as an email list will allow a company to:
1. Launch the next product or service with a buyer ready market
2. Establish an on-going relationship with subscribers through engagement
3. Discover new opportunities based on what your subscribers need and want.
The only way that business can reap these benefits is through an effective email opt-in process and Gollan's latest newsletter explains the easy ways this can be done.
1. Decide what type of person you want to attract to your list
An email opt-in must allow the audience to identify with the service and brand, and feel as if they are being addressed directly. People like exclusivity so a good opt-in will make them feel special.
2. Be clear about what you want your site visitors to do
An effective email opt-in form makes it clear what the audience should do, so a link to opt-in should be clearly displayed and can be backed up, for example with evidence of how many other people have chosen to sign up too, cautions the sought-after business expert.
3. Include the essential elements of a headline, benefits, and appealing design
Gollan explains: "Your headline must grab attention and bring cause for people to want to continue reading your email opt-in form. It goes without saying that benefits must be included in your email opt-in form for site visitors. Without providing any benefit for them to become readers of your emails, why would anyone want to sign up for your form?"
Clean website interfaces which offer several opportunities to gain visitors' email addresses, and offers of free guides and advice can work well.
4. Provide powerful incentives for people to subscribe
Offering a free guide is an effective and popular strategy for offering a powerful incentive for people to sign up for email opt-in forms. E-books, free worksheets, resource lists, case studies, and videos can all work well, as most people like news they can access or put to use immediately.
5. Discover what length works best for your email opt-in
Different lengths will work for different brands and business owners can experiment to find out what works best for their organization.
The company, Hello Bar, is the most widely used by companies for providing a sleek and slim header bar, which prompts site visitors into action, says business guru Gollan.
Businesses can also take the landing page route for email opt-in pages, which allows them to include more content and convince the reader of expertise and knowledge.
6. Ask for as little information on your email opt-in as possible
The email is the golden ticket – additional information such as names and addresses can be obtained at a later date. The Word Press plug-in, Thesis Box, serves as a good example of a clean and simple email opt-in with just name and email needed from visitors. When people are prompted to include address and/or phone number they tend to bounce from the site.
For more information on what businesses can do to encourage growth and development, check out Casey Gollan's website.