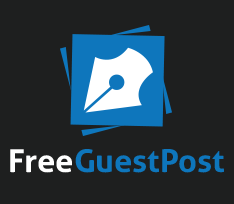 We anticipate that, one day, bloggers will wonder how they ever lived without this tool.
Orem, UT (PRWEB) August 28, 2013
FreeGuestPost, a division of NetHosting, has launched their website, http://www.FreeGuestPost.com. The website is designed to streamline the process of writing and publishing guest blog posts in order to aid with SEO (Search Engine Optimization).
For bloggers and publishers, guest posting is an important strategy in SEO. It allows the guest poster to create backlinks, while the publisher benefits from fresh content. However, many bloggers find that this relationship is a difficult one to establish: both writers and publishers lack the time and effort necessary to seek out other bloggers to help in their guest post strategy.
FreeGuestPost has answered the demand for an effective and easy source for guest posters and publishers. The website has a separate portal for both writers and publishers. Publishers can request blog posts written on a chosen topic with their specifications, and writers can fulfill that request. Reciprocally, writers are invited to submit articles for publishers to look through and choose for their blog. Communications between writer and publisher remains on FreeGuestPost, instead of getting lost through email or a third-party website.
The main feature of FreeGuestPost is the WordPress plugin. For WordPress users, downloading the plugin simplifies the process. The directory of articles to choose from or request is accessible from within the WordPress dashboard. The publication process is easy and simple.
"Our goal was to help connect writers and blog owners in a way that has never been done effectively before," says FreeGuestPost founder Adam Sorensen. "Others have tried to do this, but the process was complicated and flawed. Hopefully this will make SEO easier for many bloggers."
"We are excited for this new opportunity," commented NetHosting CEO Lane Livingston. "FreeGuestPost.com is already off to a great start. We anticipate that, one day, bloggers will wonder how they ever lived without this tool."
FreeGuestPost.com was launched on August 22, 2013, and is still in Beta mode. Writers and publishers can create an account at FreeGuestPost.com.
About NetHosting
NetHosting has delivered custom hosting solutions for nearly fifteen years. Serving enterprises of every size, its products include a broad range of cloud hosting and storage options as well as dedicated, managed, and virtual hosting services. Housed within a state-of-the-art PCI certified data center, each service is packaged with a 100% uptime guarantee and the personal support of a Dedicated Expert™.
Curious to know what sets NetHosting's Dedicated Experts apart from other support teams? Find out at http://www.nethosting.com or follow us @nethosting on Twitter.
About FreeGuestPost.com
Free Guest Post facilitates the streamlined exchange of articles and links between publishers and writers, simplifying the once complicated and time-consuming task of link-building for search engine optimization. With the development of the Free Guest Post plugin for Wordpress, publishers and writers alike can submit, accept, and publish articles for their blogs in a matter of clicks.
For more information on this one-of-a-kind SEO tool, visit http://www.FreeGuestPost.com.