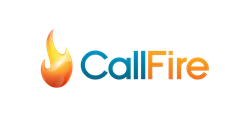 What traditionally took long hours and was a labor intensive process just got much easier with our new SDK
Santa Monica, CA (PRWEB) August 27, 2013
CallFire, the cloud-based text and voice platform that enables businesses to reach customers directly, today announced its very own PHP Software Development Kit, eliminating the need for its API clients to write lines of code, or PHP, from scratch.
CallFire's new SDK does the legwork for the client by including the SDK as a dependency in a PHP project using Composer. In the past when developing an application, clients had to choose an HTTP library, then piece together requests, which required handling the request logic, validation, response parsing and documentation, manually. One valuable feature of the SDK is the reliability of a stable interface every time a client interacts with the CallFire API. This allows clients to re-use their own codes consistently throughout the entirety of an application as well as between multiple projects.
"What traditionally took long hours and was a labor intensive process just got much easier with our new SDK," said web developer Justin Martin at CallFire. "While code complexity for the API component of the SDK is a primary concern, clients can intuitively trace the behavior of an operation with minimal effort. Bundled directly with the SDK are a set of intuitive code examples with explanations, demonstrating a variety of common tasks."
As an open-source, the SDK is licensed under the MIT license, so if the client has an improvement to make, they can submit a pull request back to CallFire. After a thorough review, CallFire will merge their contributions into the mainline SDK for everyone's benefit.
About CallFire
CallFire, an Inc. 500 company, has demonstrated its versatile and affordable technology as a leader in the cloud telephony industry serving thousands of customers in insurance, sales, marketing, government, non-profit, politics, and in many more enterprise level applications.
Since 2004, CallFire has simplified telephony, making sophisticated, carrier class telecom capabilities available through an affordable, easy-to-use GUI and API platform. Any business, from start-up to enterprise, can reach its customers on any device, using text messaging or voice, with CallFire's massively scalable, cloud telecom platform and SMS gateway. CallFire products include Voice APIs, Business Text Messaging, Voice Broadcast, Local Phone Numbers, Toll Free Numbers, IVR, Power Dialing for agents and more. Call analytics enable CallFire's more than 100,000 users to reach customers more often using call tracking, virtual phone service, dialers, and mobile messaging.