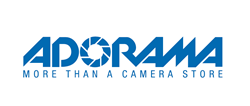 New York, NY (PRWEB) August 27, 2013
Adorama, one of the world's largest photography, imaging and electronics retailers, now has Sony's newest interchangeable lens cameras and lenses available for pre-order (click here for more information).
The Sony NEX-5T builds upon the heritage of Sony's NEX 5 Series, which has been Sony's mainstay lineup in the mirrorless camera market since its E-mount system was first introduced. Inheriting popular features from the NEX-5R such as the APS-C image sensor that delivers outstanding image quality, phase detection auto focus (AF) that's comparable to standard SLR cameras, and a minimalist, ultra-compact body, the NEX-5T adds new NFC functionality – a first for the NEX line of cameras. With NFC capability, photographers get one-touch ability to use Wi-Fi and smartphones to easily share photos and link with other devices.
The NEX-5T has a large 16.1 megapixel sensor that's 13 times the area of a typical point-and-shoot image sensor, delivering excellent image quality and soft focus backgrounds. With a new Exmor® sensor that features the same adaptive noise reduction technology from Sony's flagship SLT-A99V, the NEX-5T easily offers a wide range of sensitivity, from 100 – 25,600. Its fast, hybrid AF includes highly responsive phase-detection AF tracking for shooting at up to 10 frames per second, and the three-inch, touch-capable LCD screen is tiltable to 180 degrees. Easy one-touch operation is available to share images over Wi-Fi and control the camera remotely.
NEX-5T captures up to 29-minute segments of HD movies in a choice of 60p, 60i or cinematic 24p, all at full HD 1920x1080 resolution. A choice of output allows users to go with lots more information in AVCHD format, or quick, web-friendly MP4 format. The camera is customizable with PlayMemories camera apps, and Picture Effects mode lets users customize images in-camera with 11 types and 15 variations of effects to choose from. Auto HDR mode expands the scene's dynamic range by up to 6 EV stops in one shot, and with the added auto object framing and face detection technologies, images will look more dynamic than ever.
The Sony a3000 is the first E-mount camera to feature an SLR-style body, perfect for people who prefer the shooting style offered by conventional interchangeable-lens cameras. A great step up from compact DSCs, the a3000 uses the same APS-C sensor format that Sony builds into its full-sized alpha DSLR cameras. Its 20.1 megapixel Exmor® sensor offers up to ISO 16,000 sensitivity with advanced noise reduction and a fast 3.5 frames per second of continuous shooting.
The a3000 offers a lightweight body and a newly developed grip, designed from results of extensive market research, which provide ease and comfort when shooting on the go. The full HD movies, at either 60i or 24p, deliver stunning Blu-ray™ HD picture quality in 29-minute segments. And the optimized hybrid autofocus feature allows users to capture the action whether using the viewfinder or large, three-inch LCD screen in Live View. Great exposures and personalized effects are available using the auto HDR mode, face detection technology, 11 picture effects modes, and sweep panorama technology.
New Sony E-mount lenses are also now available for pre-order. The Vario-Tessar T* E 16-70mm F4 ZA OSS lens is a Carl Zeiss mid-range zoom lens that offers outstanding contrast and resolution throughout the image area at all zoom settings. The renowned Zeiss T* (T-star) coating minimizes glare and ghosting that can degrade image quality, and provides natural color reproduction and superb clarity. A constant f/4 maximum aperture throughout the zoom range reduces the need to increase ISO settings, and the circular aperture design helps deliver beautiful background defocusing. Optical SteadyShot image stabilization provides a marked reduction in image blur caused by camera shake, especially when shooting hand-held or in low lighting conditions.
The E PZ 18-105mm F4 G OSS lens is a smooth, quiet, high-quality mid-range zoom lens that's ideal for both still images and video. Sony's first G lens for E-mount cameras, this is the world's first mid-range zoom for APS-C cameras to feature this type of "floating axis" construction used in Handycam® camcorders. It provides exceptionally smooth, quiet focus and also a constant lens length that doesn't change while focusing or zooming, making it consistently easy to handle and use. The constant maximum aperture of f/4 throughout the zoom range allows the lens to capture tons of light, which means shooting fast shutter speeds even in lower-light situations. The E PZ 10-105mm lens also has built-in Optical SteadyShot image stabilization that can significantly reduce image blur. This function also works with the Anti Motion Blur and Handheld Twilight modes to create clear, low-noise images at night, indoors, or in any otherwise challenging lighting conditions.
The Sony E 50mm f/1.8 OSS prime lens uses the same optical formula as the current E 50mm f/1.8 lens, offering Optical SteadyShot image stabilization and low-noise focus operation, but now offers the new black color option.
Visit the Adorama Learning Center here for more information on the new Sony interchangeable lens cameras and lenses.
ABOUT ADORAMA
ADORAMA: More Than a Camera Store
Adorama is more than a camera store - it's one of the world's largest photography, video, imaging and electronics retailers. Serving customers for more than 30 years, Adorama has grown from its flagship NYC store to include the leading online destination for photography, imaging and consumer electronics. Adorama's vast product offerings encompass home entertainment, mobile computing, and professional video and audio, while its services include an in-house photo lab, AdoramaPix, pro equipment rental at Adorama Rental Company and the award-winning Adorama Learning Center, which offers free education for photographers in video channels such as the popular AdoramaTV.
Adorama is listed as Forbes.com's "Best of the Web" and in the Internet Retailers Top 100, and is the official Photo and Electronics Retailer of the NY Giants.
Visit ADORAMA at http://www.adorama.com.