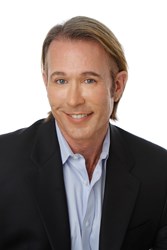 By offering counseling and coaching via Skype, I can reach gay men who don't have access to gay-affirmative services where they live. Skype helps us bridge the gap, so they get the help they need for the problems they face today.
West Hollywood, CA (PRWEB) August 28, 2013
Gay men who live in big cities with a large gay population (such as Los Angeles or New York) can easily find a gay-identified psychotherapist who offers help for their relationship, career, sex, dating, family, health, and mental health concerns. But for gay men who live in other cities or in rural areas where there are fewer gay-identified or gay-affirmative psychotherapists or life/business coaches, getting the necessary help might be harder to find, leaving gay male clients feeling isolated, and their concerns unvalidated.
Ken Howard, MSW, LCSW, is a gay male licensed psychotherapist based in West Hollywood, California, who has specialized in working with gay men almost exclusively for over 20 years. He is the founder and executive director of GayTherapyLA.com, with offices in West Hollywood, California and staff available 7 days (and evenings) a week. He now offers gay-affirmative counseling (within California) or coaching (outside California) online via Skype (the free, online phone/video service), to gay men who want help, but used to have to travel far to get it, go without, or even risk seeing a therapist/coach who engages in harmful "reparative" therapy (which has been widely discredited and made illegal for minors in California and in New Jersey, with other states likely to follow). With the recent closure of Exodus International, the infamous "ex-gay" group, more people are seeking gay-affirmative counseling, psychotherapy, and coaching services, which preserve the dignity of LGBT persons seeking help.
Howard is a popular local gay male specialist psychotherapist in his part of Los Angeles (City of West Hollywood), and is also an adjunct faculty for his alma mater, the University of Southern California, School of Social Work, in their graduate Master of Social Work (MSW) degree program that is available online via their Virtual Academic Center. After teaching advanced clinical practice courses to MSW students from all over the country, working with clients in areas far from Los Angeles seemed the next logical step.
However, laws governing licensed psychotherapists in each state can be strict about offering online services. Only clients who reside in California can receive psychotherapy services, because California is the state where Howard is licensed. People outside of California can receive life coaching or business coaching services, which do not come under the same restrictions, though some limitations of online work still apply, which are discussed with each client.
"In-person sessions are always the ideal for therapy," Howard says, "but for many people who live in areas where there are fewer counseling and coaching professionals per capita, finding someone who specializes in a particular niche of expertise, such as gay men, might be harder to find. Most of my clients seek me out because they want to talk to another gay man who 'gets it' without having to explain a lot, to even the most well-meaning straight therapists. It's the same thing for HIV-positive people; they want to learn how to survive and thrive living with HIV, as I have, for 23 years. Working through Skype has provided the answer for serving clients nationally or worldwide."
While many psychotherapists and coaches can provide gay-affirmative services, Howard argues that for most issues, seeing a specialist offers an added benefit. "Cultural competency is important for all counseling and coaching services," Howard adds, "This is taught in most graduate counseling and social work programs. But there are many language, cultural, socio-political, and socio-historical implications in working with gay men that apply, and most gay male clients appreciate working with someone who 'gets it' from the start, which is why they seek me out as a gay male provider. This goes a long way in building rapport and, ultimately, to resolving problems."
Services are available on a private-hire basis only, but for California residents, some insurance reimbursement might be possible via PPO-style health plans with out-of-network benefits. Clients pay session fees via Square, an iPhone app that processes credit card charges, or by PayPal.
Howard is the author of the self-help book (which is not exclusively for the gay community), "Self-Empowerment: Have the Life You Want!", based on his first 18 years as a psychotherapist. He also publishes a monthly e-newsletter for gay men. His podcast show, "Have the Life You Want with Ken Howard, LCSW", is heard in over 20 countries around the world and is available as a smartphone app.
Those interested in having sessions in-person (in Southern California) or via Skype or phone can contact Ken Howard, LCSW directly at 310-726-4357, or via email at Ken(at)GayTherapyLA(dot)com.