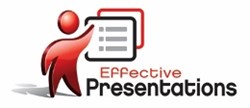 The most important thing in communication is hearing what isn't said.
Denver, CO (PRWEB) August 27, 2013
Lakewood-based Effective Presentations plans to unveil its newest training course, Effective Communication Skills, on September 5th in Denver. This highly interactive training is designed to help participants understand the role of intrinsic motivations and communication filters, and explore how to adapt their style to boost their ability to communication clearly and effectively.
"Effective communication skills are imperative amidst our culture of information overload," says trainer Mike Fruciano of Effective Presentations, a leading provider of communication skills training and keynote speakers for the past 20 years. "A plethora of voices is bombarding your audience's attention. If you have an idea to present, the need to persuade others, or simply promote your products and services before other people, you must have effective communication skills."
Everyone can benefit from this new workshop, Fruciano says. "Delivering presentations in a more natural, authentic, and compelling manner makes for a more engaged audience. Whether you need to deliver effective business presentations to customers or present quarterly performance reports to management, this course will help you leverage your intrinsic motivations and develop your most effective communication style."
As with all of Effective Presentations' workshops, this latest offering is thorough, interactive, and highly valuable. Participants can expect to leave the workshop with an understanding of their individual intrinsic motivations and how this affect their communication style, as well as the confidence and know-how to:

Identify their most effective types of presentations
Identify the types of presentations that drain their motivation (and how to remedy it)
Understand audience response to different types of communication
Begin preparing or adjusting their next presentation so that it reflects their intrinsic motivations and demonstrates their effective presentation skills.
"Professional and personal success is all about being able to communicate effectively," Fruciano says. "We help people develop the communication skills they need to be effective, confident, prepared, poised, and natural. When you understand your audience and what motivates them to listen to you, you can connect with your audience in an authentic and persuasive manner. The Effective Communication Skills Workshop will walk you through this process."
For more information, call (800) 403-6598 or visit http://www.effectivepresentations.com.