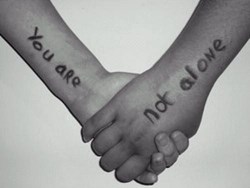 Start Dating Again at PositiveSingles.com
(PRWEB) August 28, 2013
PositiveSingles.com is doing the unexpected by providing HIV positive singles with an online platform whereby they can develop friendships and even find love. This international "poz personal" network is experiencing significant growth as more individuals realize its relationship potential for them.
The HIV statistics for the United States and the world in general are startling. According to the National Aids Trust (NAT), 34 million individuals worldwide are living with HIV and of this number; 40 percent are youths in the 15 to 24 age group.
At the end of 2009 in the United States, the Center for Disease Control and Prevention (CDC) estimates that there are in excess of 1.148 million Americans living with HIV.
The founder of PositiveSingles.com is delighted at the opportunity to provide this service and declared, "We encourage HIV positive individuals to start dating again. PositiveSingles.com is the home for them. They can meet someone who can share their 'HIV poz' and find love and normal life again. No matter where these individuals come from and even if they are gay, lesbian, bisexual, straight, black, or white; PositiveSingles.com is here waiting and to help them."
About PositiveSingles.com
It is an anonymous platform with 740,000+ members that offers privacy and safety. Registration is swift, simple, secure; and most importantly, it is completely free of charge. It also offers HIV medical information and treatments, help and advice, live chat rooms, HIV live counselor, and much more.
To know more about positive singles, please visit httt://http://www.positivesingles.com/ or http://www.positivesingles.mobi (mobile version).