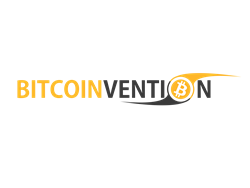 (PRWEB) August 29, 2013
Due to popular demand and growing interests of Bitcoin enthusiasts from all over the globe, the most awaited 'Bitcoinvention Asia 2013' has been moved from October 17, 2013 to early 2014. This first and the biggest Bitcoin gathering in Asia will still be held at The Peninsula Hotel in Makati City, Philippines; only this time, it will be extended; hence, filled with more Bitcoin highlights.
'Bitcoinvention Asia' will take a day longer than the previous schedule since it has been moved to happen from the 12th to 13th of February 2014. This is due to the fact that there is an increasing interest of speakers in different Bitcoin industries all over the world as well as attendees, who want to know more about Bitcoin and its potentiality to be the perfect currency in the Asian Market.
Since this first Asian Bitcoin convention will now take place for two days, more features and highlights are expected to be tackled and discussed. There will be several panels which will be starred by numerous speakers, which are all considered Bitcoin experts in their own fields. Aside from fundamental aspects on Bitcoin, the bright future of Bitcoin in the Asian platform will also be delved. There will also be open-mike sessions which will give anyone the privilege to talk and share their knowledge about these digital coins.
Now that the most awaited Bitcoin event is moved next year, one can be assured that utmost preparation will be done for the ultimate success of this sole Asian Bitcoin convention. Every detail will be polished, made sure for no glitches to exist; therefore, provide only the bests in this Bitcoin affair.
The opening of the year 2014 will certainly be a great bang. No one can ever hinder the way of Bitcoin through Asia. Hence, Bitcoin lovers from all parts of the globe must brace themselves because this February 2014, love for Bitcoin in Asia will certainly be in the air.
About 'Bitcoinvention'
After seeing the lack of information about Bitcoin in Asia even though it is quickly gaining popularity in the latter, two Bitcoin entrepreneurs based in Asia, Oron Barber and Eilon Arad, established the first and the biggest Bitcoin convention in the East – 'Bitcoinvention Asia 2013' – Your Bitcoin Gateway to Asia. However, it has been moved to the early 2014 due to rising interests of attendees as well as speakers and by popular demand.