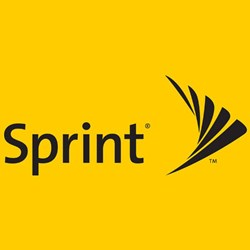 We welcome CradlePoint's partnership and market leadership to support Sprint enterprise customers with their industry leading 4G networking solutions and cloud-based management platform. -Wayne Ward, VP of Business Product Development at Sprint
Boise, Idaho and Las Vegas, Nevada (PRWEB) August 27, 2013
CradlePoint, the global leader in 3G/4G wireless networking solutions for distributed enterprises, today announced at the M2M Evolution Conference support for Sprint's 4G LTE network. CradlePoint's suite of advanced networking solutions enables enterprise customers to leverage Sprint's 4G LTE Network for a variety of enterprise networking applications.
The availability of 4G LTE has changed the way in which enterprises deploy and manage their enterprise networks. Some enterprises use 4G LTE as their primary network connectivity for employees, customers, kiosks, digital signage, point-of-sale devices, and vehicles. Other enterprises use 4G LTE as a backup network connection, significantly reducing the costly downtime associated with wired network outages. Finally, enterprises are increasingly using 4G LTE to create separate standalone networks within their enterprises, specifically to offload applications such as customer WiFi or digital signage from the secure private networks that handle sensitive customer transactions and data.
"The expansion of Sprint's 4G LTE Network represents our commitment to the latest technology, more efficient cell sites, broader coverage areas, and stronger signal strength," said Wayne Ward, Vice President of Business and Product Development at Sprint. "As distributed enterprises deploy a growing array of operational and customer facing applications that require the speed, flexibility, and reliability that only 4G LTE can offer, we welcome CradlePoint's partnership and market leadership to support Sprint enterprise customers with their industry leading 4G networking solutions and cloud-based management platform."
CradlePoint COR and ARC networking solutions are designed to leverage 4G LTE for a variety of enterprise and M2M (machine-to-machine) networking applications. Customers include retail stores and restaurants, branch offices, kiosks and digital signage, and transportation providers such as buses and taxis. Customers utilize the recently announced CradlePoint Enterprise Cloud Manager to easily configure, deploy, manage, and monitor on-premise network equipment in real-time from a central location, enabling significantly lower operating costs by reducing network downtime and costly truck rolls.
"CradlePoint is committed to the needs and requirements of distributed enterprises as they utilize 4G LTE in their business to drive increased revenues and operational efficiency," said George Mulhern, CEO and Chairman of the Board at CradlePoint. "The combination of CradlePoint's industry-leading wireless networking solutions with Sprint's emerging 4G LTE network provides a compelling and cost-effective solution for Sprint's base of customers within the enterprise, retail, machine-to-machine, and transportation markets."
The growing support of Sprint's 4G LTE network, which is projected to provide service to 200 million people by the end of 2013, is indicative of customers' and enterprises' appetite for better coverage, improved network reliability, strong voice quality, and increased management capabilities. Today's announcement builds upon Sprints expansion of its new 4G LTE Network:

The CradlePoint COR and ARC series have 3G/4G dual mode capabilities to enable deployment of a single solution for many company locations, leveraging 3G in locations where 4G is not yet available. In addition, devices can be managed remotely using Enterprise Cloud Manager, CradlePoint's network management platform for the rapid deployment, dynamic management, and enhanced intelligence of CradlePoint enterprise network solutions.
Upon certification, CradlePoint COR and ARC series routers with integrated Sprint modems will be available from authorized distributors and resellers before the end of 2013.
About LTE
Long Term Evolution ("LTE") is a mobile broadband standard produced by the 3rd Generation Partnership Project ("3GPP"), a partnership of several telecommunication standards bodies worldwide. The LTE standard features high data throughput, high spectral efficiency, and low latency, providing users with a high-quality voice, data, and video experience while allowing more users to share the same bandwidth. Visit http://www.3GPP.org for more information about LTE.
About CradlePoint
CradlePoint is the global leader in cloud-managed 3G/4G networking solutions, providing business-grade, secure connectivity to distributed enterprise, small businesses, and mobile customers. Specializing in failover, machine-to-machine (M2M), and primary connections, CradlePoint's award-winning solutions are purpose built for PCI-compliant networks. CradlePoint is the first to pioneer and fully enable high-speed LTE in its solutions to maximize the potential of the cloud for businesses worldwide. CradlePoint is a privately held company in Boise, Idaho. Learn more at CradlePoint.com or follow on Twitter @CradlePoint.
CONTACT
Michael Rotchford
CradlePoint
208.639.4276
mrotchford(at)cradlepoint(dot)com