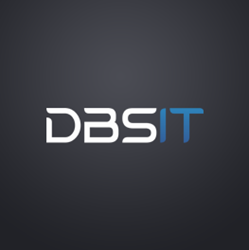 Perth, Western Australia (PRWEB) August 28, 2013
At the height of the economic boom in Perth, many technology companies flocked to the West to try to get a slice of the unprecedented demand for IT services. While many set-ups faltered, one IT consultancy has flourished in this competitive environment. The name of this success story is DBSIT, and this firm has now become one of Western Australia's leading providers of custom IT solutions.
The reasons behind their popularity are many, but the main factor is locality. DBSIT is proud to maintain their head office in Perth. This local presence allows them to have a strong understanding of the unique needs of this market, something their East Coast counterparts cannot provide.
Since 2007, DBSIT has acquired a prestigious client list that is drawn from key industry sectors such as finance, mining, utilities, retail, travel and construction. Prominent national and international corporations, government departments and many small businesses have benefited from their expertise. And now that DBSIT has opened a Sydney office as part of a nation-wide expansion, the rest of Australia has the opportunity to discover the talents of this outstanding team.
With an emphasis on client-led consultation, the team at DBSIT takes the time to understand an organisation's day-to-day operational requirements and long-term goals. This allows them to resolve complicated business challenges with customised solutions. Partnering with leading infrastructure and software providers around the globe, DBSIT leads businesses into a new era of efficiency and productivity.
Specialists in Custom Software Development, particularly SharePoint development, DBSIT consultants devise a way to seamlessly integrate new capabilities with current IT assets and systems. Professional IT Consulting in Perth is in high demand, and a trusted firm like DBSIT offers a valuable service to many expanding organisations.
Strategic and effective online marketing is also essential in today's business world. With search engine optimisation (SEO), social media marketing and internet advertising all part of the mix, this is the most rapidly changing field in IT Services. Marketing executives need to stay on top of all the latest developments in order to compete. Working with the team at DBSIT allows marketers to stay at the forefront of exciting new opportunities.
Increasingly, progressive businesses are making the smart decision to outsource their IT support. Flexibility and cost savings make this an extremely attractive option. DBSIT provides 7 day help desk support, either on-site or remotely. And they do not simply react when things go wrong. Regular monitoring ensures costly downtime is minimised.
Being such a vast nation, many of Australia's most successful organisations are sometimes located far from our cities. Working with mining companies in remote locations has forced the DBSIT team to become innovative when delivering services from a distance.
The DBSIT philosophy is that everyone has the right to benefit from rapidly evolving technology, so they are always looking at ways to break down barriers such as budget or location. From Web Development and iPhone App Development to Information Management and complete IT Services, DBSIT provides customised end-to-end solutions without the big price tag.
The continued growth and success of this company is driven by high levels of customer satisfaction. The teams in Perth and Sydney often receive glowing feedback. 'We were very impressed', 'An easy company to work with', 'Met our goals within our deadlines', and 'Advised us on critical points in our project', are typical examples of customer evaluations. No doubt this unwavering commitment to their clients will ensure DBSIT continues to thrive.
About DBSIT
DBSIT has gone from strength to strength since its launch in 2007. Boasting one of the most experienced team of IT Consultants in Perth, this firm provides strategic and custom IT solutions to businesses of all sizes. Services are available nation-wide at competitive rates.