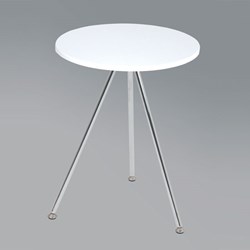 (PRWEB UK) 28 August 2013
FurnitureInFashion takes pride in being chosen by world renowned Conscious Image Ltd to provide a variety of contemporary furniture. Conscious Image, owned by Luke Doonan, the well known European and UK interior designer and property developer, bought coffee tables, end tables and dining tables and chairs from FurnitureInFashion.
FurnitureInFashion is one of the leading suppliers of contemporary modern furniture in the UK to both domestic and commercial clients. FurnitureInFashion offers an extensive range of furniture in every category, including for the living room, dining room, bedroom, office, kitchen, hallway and bathroom. The company also offers an extensive range of storage furniture and other home accessories.
This has made FurnitureInFashion a one stop shop for consumers of all kinds. FurnitureInFashion has become one of the preferred choices for interior designers as well; many designers who are household names buy furniture from FurnitureInFashion for their design projects. Among these designers, Conscious Image Ltd is yet another very prominent name to have specifically chosen FurnitureInFashion recently.
Luke Doonan, owner of Conscious Image, is a well respected interior designer. Born in London, he has worked passionately in all aspects of property development and interior design. London has witnessed a significant increase in the number of corporate flats owned by individuals, overseas investors and firms who need their investment furnished elegantly, efficiently and effectively. To provide this service, Luke Doonan established Conscious Image. The company has grown solely on its reputation of working with some of the world's best furniture providers and property developers. To be selected to join this global list of excellence, gives FurnitureInFashion immense pride.
Conscious Image Ltd bought furniture this time around for a large project renovating apartments and flats in London. The project required complete redecoration of the apartments and flats with contemporary modern furniture. FurnitureInFashion was chosen for this project as the company offers an extensive range of attractive furniture in appropriate styles. Conscious Image bought coffee tables, end tables and dining tables and chairs for this project from FurnitureInFashion.
FurnitureInFashion offers modern coffee tables in a wide range of designs. The range of coffee tables offered by FurnitureInFashion includes glass and wood tables, side tables, stone tables, magazine racks, high gloss tables and nests of tables. FurnitureInFashion offers contemporary end tables in various finishes including wood, high gloss, chrome, glass, metal and many others. Conscious Image Ltd bought different end tables in modern designs and finishes. In addition to end tables and coffee tables, Conscious Image Ltd also bought dining table and chairs from FurnitureInFashion. FurnitureInFashion offers an extensive range of dining room tables and chairs. The range includes 4, 6 and 8 seater dining table sets in wood, glass and stone finishes. The company also offers an extensive range of dining chairs in leather, fabric and other finishes.
The CEO and Managing Director of FurnitureInFashion said, "We are very pleased to be a part of this exciting project, as Luke Doonan is one of the most prominent names in the world of interior design. This opportunity has allowed FurnitureInFashion to further extend its corporate contacts and showcase our extensive range of stylish furniture collections in beautiful settings. We take pride in being the preference of Conscious Image Ltd and hope to work with the company in the future as well."
To have a look at quality affordable furniture online and to place a pre-stock order, please visit the company website today at http://www.furnitureinfashion.net. The range of home and office furniture on the website is huge, delivery is fast, savings are massive and quality is guaranteed.
About FurnitureInFashion
FurnitureInFashion is a UK-based online retail business. It supplies furniture from its German-based warehouse and has a showroom in Bolton, UK. The company provides everything from umbrella stands, wall art and room dividers, to bedroom suites, bar stools, and computer tables. FurnitureInFashion offers free delivery within the UK and is rightly proud of its excellent customer service. For further information and details about sales, please visit http://www.furnitureinfashion.net/.