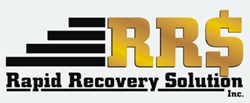 Bohemia, NY (PRWEB) August 28, 2013
Rapid Recovery Solution is inspecting the cause and effect of increased credit card debt in the United States.
According to an August 24 article from New York Post titled "Amnesia about debt can land US consumer in financial ICU," total credit card debt is estimated to reach $47 billion by year's end, as outlined in a cardhub.com report. A broader assessment of the past three years exposes an overall increase in credit card use, with 2011-projected 2013 figures totaling $130 billion. These high amounts surprise experts, as the American economy continues to pull itself out of the Great Recession when consumer spending was steadily below average.
The report becomes more perplexing when one considers the relatively low rate at which consumers are repaying debt, which is calculated to be 7 percent lower than 2012's repayment rate. Additionally, the Q1 of 2013 "marked the first time in a year that consumers did not reduce their total debt relative to the corresponding quarter the year before." Fundamentally, consumers are becoming significantly more confident with their finances and willing to take on increased debt.
John Monderine, CEO of Rapid Recovery Solution, gives his perspective. "Commercial collection agencies like Rapid are less shocked by these figures, as increased consumer spending is a dependable theme of an improving economy." Monderine offers additional insight. "The slowing rate of repayment is potentially worrisome. Americans should never become casual with their debt obligations simply because interest rates are low. They should still lay out and prioritize all debt to avoid any surprises."
Founded in 2006, Rapid Recovery Solution, Inc. is headquartered at the highest point of beautiful Long Island. Rapid Recovery Collection Agency is committed to recovering your funds. We believe that every debtor has the ability to pay if motivated correctly. We DO NOT alienate the debtors; we attempt to align with them and offer a number of ways to resolve not only your debt but also all their debts.
#####