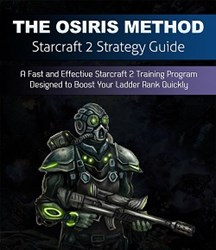 (PRWEB) August 28, 2013
Diablo 3's first expansion pack, Reaper of Souls, has just been announced. In response to this announcement, Osiris Method has just updated their blog with a new Diablo 3 Reaper of Souls guide. This new guide provides players with the best methods for preparing for the new expansion before it is released.
While Diablo 3 was a huge success from a sales perspective, critical and player-based reviews of the game were less-than-perfect. The lack of content, high difficulty of end-game, and lack of good itemization left players with much to be desired. Fortunately for players, the development team has been hard at work righting these initial wrongs and Reaper of Souls looks to finally be the Diablo 3 players were initially hoping for (and perhaps even more).
With the release of Reaper of Souls, players will be excited to note that a new Paladin-like class, the Crusader is going to be introduced to the game. With this new class, there is likely to be an increase in demand for gems tailored to that class. Since the Crusader uses Strength as one of its primary attributes, it is safe to say that the prices of rubies (a gem that increases strength) will go up significantly as demand for these gems will naturally increase as players use the Crusader class.
In addition, players can expect several new features with the introduction of Reaper of Souls. Perhaps the most exciting addition is the new "Loot Run" feature. This is designed to be 20-minute runs where players can progress through a small dungeon and take on a boss at the end with a chance to drop great equipment.
The ability to perform short "loot runs" like this was one of the most popular features in Diablo 2. Players from Diablo 2 tend to be more casual, so the ability to log onto the game and make meaningful progression in just 20 minutes is very important. This is the complete opposite of World of Warcraft, where raids and dungeons often take several hours to complete. Many players who would otherwise enjoy the game but cannot dedicate such large blocks of time to playing will rejoice at the introduction of Loot Runs into Diablo 3.
About The Osiris Method
The Osiris Method is a popular Starcraft 2 strategy guide and blog site. The guide is available at the main website at http://www.osirismethod.com/. The blog at Osiris Method is routinely updated with advanced Starcraft 2 and Diablo 3 strategies and can be found at http://www.osirismethod.com/blog/.