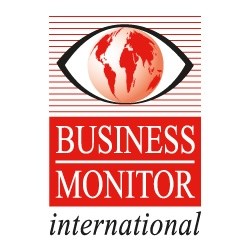 Multinationals and Mexican drugmakers will enjoy faster access to markets in the member states, and local consumers will immediately have higher quality and potentially lower priced medicines available.
(PRWEB UK) 28 August 2013
Business Monitor examines key issues affecting the pharmaceuticals and healthcare industry in Mexico and provides short- and long-term forecasts for the sector.
Business Monitor has just released its latest findings on Mexico's pharmaceuticals and healthcare sector in its newly-published Mexico Pharmaceuticals and Healthcare Report. The report discusses how under the Pacific Alliance agreement, Chile, Peru and Colombia will recognise medicine registrations issued by Mexico's COFEPRlS, and allow easy entry to pharmaceutical products approved by the organisation.
Business Monitor believe that Mexico's well-recognised drug approval standard among Latin American countries should encourage multinationals to launch more products in the country and pave the way for an integrated pharmaceutical market among Pacific Alliance member states. They foresee Multinationals and Mexican drugmakers enjoying faster access to markets in the member states, and local consumers having higher quality and potentially lower priced medicines immediately available to them.
Mexico scores 60.6 in BMI's Pharmaceutical and Healthcare Risk/Reward Rating (RRR), making it the fifth-most attractive pharmaceutical market in America.
Key Trends and Developments covered in the report
In June 2013, COFEPRlS signed an agreement with Chile, Peru and Colombia as part of the Implementation of Pacific Alliance. This was formed in June 2012 to group the four nations within a framework that allows the free circulation of goods, services, capital and persons among its member states. In June 2013, COFEPRIS reported that in the last 18 months the organisation approved nearly 16,000 health products.
In May 2013, Mexico's Coca-Cola FEMSA, which is majority owned by beer and soft drinks multinational FEMSA, acquired Farmacias FM Moderna, a leading pharmaceutical retailer in Sinaloa. This transaction follows the acquisition of 75% stake in Mexican pharmacy chain Farmacias YZA in November 2012, as FEMSA advances in its strategy to open up a new avenue for growth in Mexico's retail pharmacy sector.
In April 2013, Federal Commissioner Andoni Mikel Arriola Peñalosa stated that Cofepris confiscated 135 tons of illegal drugs to date in 2013. More than 1mn units of 'miracle' products were withdrawn in February 2013 following increased operational outcomes, Peñalosa mentioned.
Business Monitor maintains its view that Mexico is facing a moderate economic slowdown in 2013, so that after strong real GDP growth of 3.9% in 2012, they forecast a 3.6% expansion in 2013. They see this deceleration as being driven largely by weaker US demand for the country's manufactured goods and more sluggish private consumption. Nevertheless, after weak growth H113, Business Monitor expects to see a reacceleration in economic activity toward the latter half of the year.
Recent events support Business Monitor's stance that Mexico's president, Enrique Peña Nieto, will be able to push through a number of important economic reforms over the coming quarters. Moreover, while Business Monitor's core view remains for only piecemeal energy sector liberalisation due to Peña Nieto's relatively measured stance on the issue to date, the report highlights some potential for the president to push for more wide reaching reform, given an increasingly favourable political environment.
Business Monitor is a leading, independent provider of proprietary data, analysis, ratings, rankings and forecasts covering 195 countries and 24 industry sectors. They offer a comprehensive range of products and services designed to help senior executives, analysts and researchers assess and better manage operating risks, and exploit business opportunities.