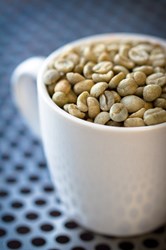 At Coffee Bean Direct, it is and has always been our goal to provide the widest variety of the freshest coffee at the best prices possible
Frenchtown, NJ (PRWEB) August 27, 2013
Coffee Bean Direct, a leading purveyor of gourmet coffee and tea, is excited to announce the launch of its brand new website, GreenCoffees.com, offering customers one of the widest varieties of green coffees on the market. Supplying everyone from home hobbyists to dedicated coffee roasting companies, Coffee Bean Direct offers premium quality unroasted coffee beans at some of the lowest prices on the internet. The selection includes everything from single origin coffees to exclusive green coffee blends.
"At Coffee Bean Direct, it is and has always been our goal to provide the widest variety of the freshest coffee at the best prices possible," said Greg Shefler, Vice President of Coffee Bean Direct. "With home roasting becoming such a growing trend, we've decided to start GreenCoffees.com. Not only will visitors be able to purchase green coffee through the site, but the site also serves as a resource on green coffee for home roasters and coffee roasting companies alike. Visitors will receive information on how to roast their own coffee, as well as learn about our green coffee offerings, and how to become a commercial partner to roast and sell Coffee Bean Direct coffee through their business."
Green coffee is growing in popularity among enthusiasts and casual coffee drinkers alike, primarily because of the unmatched freshness and versatility it offers. Because the beans retain their freshness for much longer in an unroasted state, going green and roasting your own virtually guarantees that every cup coffee drinkers brew will be among the freshest they've ever had. In addition to freshness, home roasting allows coffee drinkers to develop and perfect their own individual roasting styles and techniques. The ease of home roasting has made it very popular among the DIY community. Green coffee allows for home roasting in a stove top popcorn popper, an air popcorn popper or even an oven, and in most cases, takes no longer than 10 minutes to suitably roast. As an added bonus, it provides an unparalleled aromatic coffee drinking experience. Furthermore, all Coffee Bean Direct single-origin green coffees are imported directly from the growers and are not altered in any way, so coffee enthusiasts can be assured they are getting the freshest and most authentic experience possible.
Coffee Bean Direct offers their green coffees in 1-lb bags, 5-lb burlap bags, 25-lb burlap bags or 50-lb burlap bags. Also offered are special sample packages featuring 5 green coffees packed in 1-lb foil bags, allowing consumers to discover their perfect coffee. Customers can choose from a variety of flavors and blends including an Unroasted Kilimanjaro Blend, Unroasted Organic Fair Trade Jamaican Blue Mountain Blend, Unroasted Tanzanian Peaberry (single-origin) and Unroasted Colombian Supremo (single-origin).
For more information or to order green coffee from Coffee Bean Direct, please visit http://www.greencoffees.com. And for more information on Coffee Bean Direct and their entire lineup of assorted coffees and teas please visit http://www.coffeebeandirect.com.
Follow Coffee Bean Direct on Twitter @CoffeeDirect, Facebook at Coffee Direct, Pinterest at Coffee Direct and Instagram @CoffeeDirect.
About Coffee Bean Direct
Coffee Bean Direct is on a mission to help save the world from stale, over-priced coffee and tea. The company, established in 2004, has assembled a team of over 30 "heroes" in their Hunterdon County, NJ headquarters to help accomplish their mission. Coffee Bean Direct offers more than 100 varieties of coffee, the vast majority of which are roasted within 24 hours of being shipped, and 70 varieties of hand-blended teas. The team has devised a line of innovative and never-before-seen products to help them in their fight, including smoked coffee, maple bacon flavored coffee, and green tea spiked with Mombasa pepper. With their diverse and inventive product line, strong commitment to customer service, and unique company culture, Coffee Bean Direct is improving the world's coffee and tea drinking experience, one cup at a time. For more on Coffee Bean Direct visit http://www.coffeebeandirect.com.