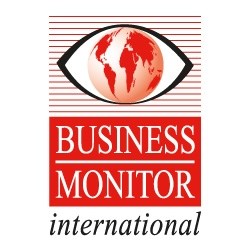 Malaysia's upstream segment could see good days ahead… as the completion of both greenfield and brownfield developments brings new volumes of oil and gas online.
(PRWEB UK) 29 August 2013
Business Monitor examines key issues affecting the oil & gas industry in Malaysia and provides short- and long-term forecasts for the sector.
Business Monitor has just released its latest findings on Malaysia's oil and gas sector in its newly-published Malaysia Oil & Gas Report. Business Monitor believe that Malaysia's upstream segment could see good days ahead in the short-to-medium term as the completion of both greenfield and brownfield developments brings new volumes of oil and gas online.
They report that new gas supplies will underpin continued expansion in the country's liquefied natural gas production based in Sarawak. Consumption growth will limit some of the export gains to be made from growing output, though a reduction of oil and gas subsidies would see a slowdown in the rate of this. Business Monitor believes the expansion of downstream capacity could be more challenging, as it would face fierce competition from neighbouring Singapore.
Key Trends and Developments covered in the report
Business Monitor's expectations for growth in Malaysia's oil and gas reserves are underpinned by resource upgrades stemming from exploration and development activities in three areas: deepwater, marginal and stranded fields, and enhanced oil recovery (EOR) projects in mature fields.
Oil and gas production are set to grow, thanks to the development of large discoveries made in recent years. For oil in particular, investment into marginal fields could support a short-term increase in production till larger and more complex deepwater projects come on-stream.
Business Monitor note that a string of prolific discoveries and major projects set to come online between 2013 and 2018 would see gas production continue on an upward trend. Nearly all of these new projects are off the coast of Sarawak, East Malaysia, which will in turn support liquefied natural gas (LNG) production growth at Petronas' LNG complex.
Consumption of both oil and gas is set to rise in the short term as demand grows in tandem to economic expansion and facilitated by a generous subsidy regime. However, Business Monitor expect growth to slow on expectations that subsidies will be gradually reduced over time owing to fiscal necessity, thereby correcting some of the excesses in domestic oil and gas consumption.
Business Monitor take a more cautious view on further expansion of its downstream capacity, stemming from concerns that investment could disappoint as a result of fierce competition from Singapore.
At the time of writing Business Monitor assumed an OPEC basket oil price for 2013 of US$103 per barrel (bbl), falling to US$101/bbl in 2014. Global GDP in 2013 is forecast at 2.6%, down from an assumed 2.75% in 2012. This is on the back of Business Monitor's bearish view of Chinese growth particularly in H213, and continued uncertainty about the eurozone. For 2014, growth is estimated at 3.3%.
Business Monitor is a leading, independent provider of proprietary data, analysis, ratings, rankings and forecasts covering 195 countries and 24 industry sectors. They offer a comprehensive range of products and services designed to help senior executives, analysts and researchers assess and better manage operating risks, and exploit business opportunities.