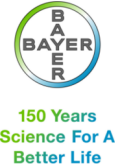 Our 24/7 service network is made up of 10 Bayer SeedGrowth Centers across the globe and truly committed field personnel. Whatever your role – a grower, seed breeder, treater, retailer or adviser – our services can play a part in expanding your business.
DECATUR, Ill. (PRWEB) August 27, 2013
Growers in Paulina, Brazil; Mereville, France; and Forest City, Iowa all experience different problems with their crops depending on a variety of factors, including weather, soil conditions and pests. Now, all of these growers have access to the same seed treatment expertise through 10 newly opened Bayer SeedGrowth™ Centers around the globe. These Centers provide continuing solutions and education to seed treaters and growers on a one-on-one level.
With the announcement at the 2013 Farm Progress Show, growers, retailers and show attendees will learn how the Bayer SeedGrowth Centers are used for innovation and demonstrations, bringing customers together to see new products and equipment. The Centers provide services, including customized internal and external trainings, testing, advice and technical support, directly to seed treaters. The SeedGrowth Centers also allow customers to learn first-hand about using SeedGrowth products, including Poncho®/VOTiVO®, the first seed treatment to combine an insecticide with a biological mode of action against nematodes for corn and soybeans, and receive interactive training on equipment, such as the fully-automated seed treatment system On Demand™, which brings commercial treating downstream.
"The services provided by Bayer SeedGrowth Centers are a vital part of our fully integrated offerings, including products, equipment, coatings and services," said Brad May, strategic business lead, Bayer CropScience. "Our powerful 24/7 service network is made up of 10 Bayer SeedGrowth Centers across the globe and truly committed field personnel. Whatever your role – a grower, seed breeder, treater, retailer or adviser – our services can play a part in expanding your business and protecting your and your customers' investments."
The 10 Bayer SeedGrowth Centers are located in Research Triangle Park, N.C., USA; Guadalajara, Mexico; Buenos Aires, Argentina; Paulina, Brazil; Wickham Market, United Kingdom; Mereville, France; Monheim, Germany; Hu Jia Lou, China; Pinkeba Old, Australia; and Wigram, Christchurch, New Zealand.
One of the major focuses in Bayer SeedGrowth is innovation to create a strong pipeline of products, equipment, coatings and services, as well as its continued investment in stewardship programs.
"The need for Bayer SeedGrowth offerings is increasing around the world as seed treatment capabilities keep expanding," said Ethan Luth, SeedGrowth product manager for Bayer CropScience. "As growers and seed treaters' needs evolve, Bayer SeedGrowth continues to invest in innovation to bring the best possible solutions to our customers."
As Bayer SeedGrowth expands its pipeline, a focus area continues to be biologics. In addition, Bayer SeedGrowth is developing a new seed treatment that will provide growers additional protection against Sudden Death Syndrome (SDS) and a new talc replacement product that will significantly reduce dust while planting.
For more information about Bayer SeedGrowth, visit seedgrowth.bayer.com or contact your local sales representative.
###
About Bayer CropScience
Bayer is a global enterprise with core competencies in the fields of health care, agriculture and high-tech materials. This year the company is celebrating 150 years of Bayer – consistent with its mission "Bayer: Science For A Better Life". Bayer CropScience, the subgroup of Bayer AG responsible for the agricultural business, has annual sales of EUR 8,383 million (2012) and is one of the world's leading innovative crop science companies in the areas of seeds, crop protection and non-agricultural pest control. The company offers an outstanding range of products including high value seeds, innovative crop protection solutions based on chemical and biological modes of action as well as an extensive service backup for modern, sustainable agriculture. In the area of non-agricultural applications, Bayer CropScience has a broad portfolio of products and services to control pests from home and garden to forestry applications. The company has a global workforce of 20,800 and is represented in more than 120 countries. This and further news is available at: press.bayercropscience.com
Contact:
Bayer CropScience Media Hotline, 1-877-879-6162, or
Beth Roden
Director of Communications & Bayer CropScience NA Coordinator
Bayer CropScience
Tel: (919) 549-2030
Email: beth(dot)roden(at)bayer(dot)com
Sara Nix
Porter Novelli
Tel: (404) 995-4516
Email: sara(dot)nix(at)porternovelli(dot)com
USA-BCS-2013-0247
Find more information at bayercropscience.us.
Forward-Looking Statements
This release may contain forward-looking statements based on current assumptions and forecasts made by Bayer Group or subgroup management. Various known and unknown risks, uncertainties and other factors could lead to material differences between the actual future results, financial situation, development or performance of the company and the estimates given here. These factors include those discussed in Bayer's public reports which are available on the Bayer website at http://www.bayer.com. The company assumes no liability whatsoever to update these forward-looking statements or to conform them to future events or developments.