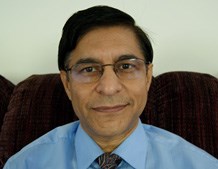 Pittsburgh, PA (PRWEB) August 29, 2013
The Pittsburgh Conference is pleased to announce that the PIttcon 2014 Program Chairman, Amit Ghosh, and colleague Koichiro Matsuda (Horiba) have organized a session on materials science for presentation at JASIS. JASIS, Asia's largest analytical and scientific instruments show, will be held September 4-6, 2013, in Makuhari Messe, Japan.
The four speakers in this U.S. symposium, "Mass Spectrometry Applications in Biological and Synthetic Polymer Analysis and Diagnostics," will discuss their respective ongoing research in different aspects of MALDI-MS. Dr. Ghosh will open with an introduction of MALDI-MS. Professor Kevin Owens (Drexel University) will discuss sample preparation for MALDI-MS and its significant effect on the quality of the Mass Spectra obtained. Scott Hanton (Intertek Laboratories) will continue with the application of MALDI-MS for characterization of synthetic polymers and large molecules. Omar Belgacem (Kratos Analytical Ltd - Shimadzu) will follow with using MALDI-MS in the diagnostic field of microbiology to fingerprint micro-organism. And finally, Daniel Lafitte (University Aix-Marseille, France) will present protein modification using MALDI-MS.
Amit will be available for interviews and to answer questions at the Pittcon booth #IU-9. If you are interested in pre-arranging a meeting, please contact publicity(at)pittcon(dot)org.
Amit is currently a senior scientist in the Polymer Analytics Group for Bayer Material Science in Pittsburgh, PA. He employs advanced analytical techniques and methodologies to solve problems in support of product, process research and development, discovery, formulation and manufacturing. He earned a B.Sc. in Chemistry from Calcutta University in India and a Ph.D. in Analytical Chemistry from University of Maine in Orono, Maine. He then joined Professor Klaus Biemann's group at The Massachusetts Institute of Technology as a Postdoctoral fellow. He started his industrial career as a mass spectroscopist group leader in the analytical laboratories at PPG industries in Pittsburgh.
About Pittcon
Pittcon® is a registered trademark of The Pittsburgh Conference on Analytical Chemistry and Applied Spectroscopy, a Pennsylvania non-profit organization. Co-sponsored by the Spectroscopy Society of Pittsburgh and the Society for Analytical Chemists of Pittsburgh, Pittcon is the premier annual conference and exposition on laboratory science. Proceeds from Pittcon fund science education and outreach at all levels, kindergarten through adult. Pittcon donates more than a million dollars a year to provide financial and administrative support for various science outreach activities including science equipment grants, research grants, scholarships and internships for students, awards to teachers and professors, and grants to public science centers, libraries and museums. Visit pittcon.org for more information.