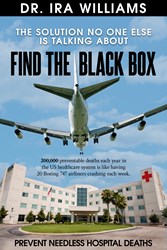 "There are 200,000 preventable deaths each year in the US healthcare system… like having 20 Boeing 747 airliners going down each week." Chesley B. "Sully" Sullenberger III
Greenville, SC (PRWEB) August 30, 2013
SC Governor Haley was joined by Louisiana Governor Jindal, Texas Governor Perry, and Wisconsin Governor Walker on August 26, 2013 in support of her public announcement to seek a second term in office. Such an array of state leaders, when coupled with Governor Haley's recent attempt to make health care in SC far better for newborns, provides an ideal opportunity to examine how state leaders go about trying to improve the health care system in their area of responsibility.
None of these governors will be found lacking in their personal commitment to wanting to improve their state's health care system, but commitment, without understanding, typically falls far short of the true need. Governor Haley, the SC legislature, and their recent joint effort to improve her state's health care system provides an excellent example of the results when sufficient understanding about a major issue is sorely lacking.
"Even if you cured cancer you couldn't get it to the people because the medical system is broken," was publicly acknowledged in Greenville, SC by one of the most esteemed medical leaders in the state in April 2010. This profound statement was followed by "There's no question that our nation's healthcare system is broken.," as authored by a medical center president and CEO, and immediate SC Hospital Association past president in 2011. However, both Governor Haley and multiple members of the SC legislature, when told of those two highly knowledgeable sources dire assessments of health care in SC, collectively responded with no response.
Dr. Williams' new book, Find The Black Box, Prevent Needless Hospital Deaths, and The Solution No One Else Is Talking About provides for those four governors, and every other governor, details on why every state's health care system truly is broken, and why trying to "fix their state's health care system" one bill at a time, regardless of how beneficial each bill might be, is literally like trying to empty a large lake one bucket full at a time.
Prediction: Not one governor can find one person in their state qualified to describe their state's current health care delivery system by naming each and every component, describing how each component functions, and hopefully, how two or more of those multiple components function in unison, i.e., in a systematic manner.
Health care is easily one of the most important elements of every state, and the quality of each state's health care delivery system is dependent upon the stewardship of both the governor and state legislature collaborating in the best interest of their citizens. All current evidence clearly indicates that such benevolent, collaborative consideration has never taken place within any state regarding their health care system.
Dr. Williams observes that while quality of health care experts are currently estimating 200,000 needless hospital deaths annually, governors and state legislators appear to focus on Band-Aid type measures to "fix" their state's broken system without their having ever taken the time to try to better understand that system's profound problems. It should be long pass the time when state leaders, at every level, seek the necessary knowledge of how an esteemed surgeon in SC could ever come to say, "Even if you cured cancer you couldn't get it to the people because the medical system is broken", and continue to passively accept that all-to-true and accurate assessment.