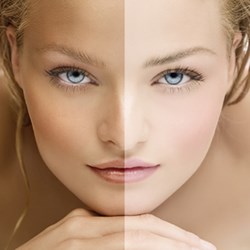 Avoid the sun and use a sunless tanner to develop that gorgeous glow.
Miami, FL (PRWEB) August 27, 2013
The link between sun exposure, melanomas and other skin cancers have the consumer searching for a safer option. The days of sun baking yourself on the beach or in a booth are long gone.
Sunless tanners are starting to become part of a daily beauty regimen and Tan Physics True Color is formulated to be used everyday. The high quality ingredients and sugar derived tanners are precisely blended to provide a nourishing, natural and gradual tan.
Tan Physics Formula 12 Self Tanner is a revolutionary sunless tanner. Gone are the days of the orange, streaky and smelly sunless tan. The proprietary blend of Tan Physics True Color Formula 12 will change your feelings towards sunless tanning forever.
Save your skin and safe your life. Tan Physics can help.
Click below for more information: