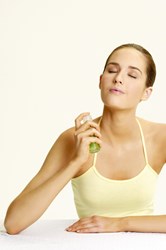 Miami, Fl (PRWEB) August 27, 2013
Recent information shared by US News and World Report discussed tips for those suffering from eczema breakouts on their hands and arms. As the article states, caring for eczema breakouts presents itself as a further issue when breakout areas are on the face, hands, or neck. For those suffering from eczema in these constantly exposed areas, care treatment differs from sections normally protected by clothing. In response to the article, Probiotic Action, best known for their topical probiotic, shares additional industry insight on ways to care for eczema in exposed areas.
For those suffering from eczema, finding the right treatment and protection from external elements can be seen as a difficult task. With the recent influx of information surrounding the effectiveness of probiotics to help treat allergic reactions, many are turning to alternative, or natural treatments to help care for their different types of eczema breakouts. Traditionally, sources recommend keeping breakout prone skin properly hydrated with moisturizers, jelly's and thick ointments, but often these treatments neglect to help reduce inflammation, and bring hydration to the skin. Probiotic Action recommends staying properly hydrated with water, as well as an internal, and topical probiotic regimen. Alongside the balancing of good and bad bacteria, probiotics have been known to aide in the creation of an environment which supports increased levels of hydration in the gut. While trials are still being conducted, Probiotic Action supports the use of topical probiotics to help maintain, and support higher levels of hydration in areas of potential breakouts.
When asked his opinion on alternative ways to care for eczema prone skin, Probiotic Action spokesman, Fernando Perez added, "Using products that are free from drying agents like alcohols or acids, is the first step in finding the right skin care for eczema. After removing damage causing treatments, protecting the skin with a topical probiotic layer, coupled with an approved natural moisturizer, would be the best way to care for eczema in exposed areas."
As each case of eczema and its catalysts vary, Perez suggests to always consult with a physician before trying any new treatments, or combining treatment options.
For more information on using probiotics for eczema, and skin care tips, visit ProbioticAction.com and like them on Facebook for reviews and product updates.
Probiotic Action is an advanced acne treatment that uses Probiotics for acne containing the "good bacteria" that is naturally found on healthy human skin. By using probiotics, Probiotic Action is an effective treatment that restores the normal bacteria content on skin, while battling what causes acne. Probiotic Action will successfully clear skin when used as an adult acne treatment while protecting skin against bad bacteria, free radicals, and pollutants*.
*These statements have not been evaluated by the Food and Drug Administration. Probiotic Action is not intended to diagnose, treat, cure or prevent any disease.