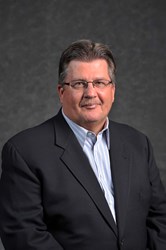 This partnership will allow us to offer premium mobile functionality and Cloud capabilities that are unsurpassed.
ADDISON, Ill. (PRWEB) August 28, 2013
ITsavvy just announced that it has partnered with Toshiba to provide the latest, most cost-effective multifunction printers (MFPs) and copiers. The collaboration will power the expansion of savvyPrint, ITsavvy's trademarked managed print service and complement the world-class line of MFPs and copiers ITsavvy already has in place. This means a broader print product and service offering for the company's clients.
"This partnership will allow us to bring the latest cutting-edge print products and services to our clients," said Mike Theriault, president and CEO of ITsavvy. "This includes premium mobile functionality and Cloud capabilities that are unsurpassed in the industry. Our continued commitment to providing our clients with the best products and services on the market is a primary reason for our success."
ITsavvy is offering a complimentary webinar Thursday, August 29th from 1-2 CDT to introduce the cutting-edge MFPs, copiers and print services it now offers through Toshiba. At this event, participants will learn about Toshiba multifunction and single-function print equipment and the high-quality features and solutions built around this technology. They will also discover how to better assess their needs and choose the right-sized MFP and copier equipment and print solutions. Those considering a product refresh or just needing to understand how to improve productivity by effectively managing their print and document environments should register for this event.
The Toshiba line of MFPs, copiers and services is extensive and able to accommodate the needs of all business sizes. Print speeds range up to 135 copies per minute—significantly faster than the current 55 copies per minute (where many printers top out).
A number of groundbreaking software solutions together put Toshiba far ahead of competitors. For example, users can scan a document directly into a Microsoft Office program (Word or Excel) via OCR technology for full-function editing; while competitors require the purchase of a third-party program for this. Toshiba has made, what used to be, highly complex printing functions into one-touch processes. The Toshiba line also includes MFPs and copiers with mobile and Cloud-based solutions such as document management and mobile printing. All of this contributes to more efficient and effective workflow processes.
"Toshiba is proving that they are as committed as we are to maximizing the benefits of this partnership for our clients," said Dale Evensen, business development manager for ITsavvy. "Their product offering meets or exceeds every manufacturer in this space and the quality is second to none."
Rob Ince, ITsavvy's director, managed services, said, "Our partnership with Toshiba expands our offerings to include mobile and Cloud-based solutions. We now have a full line of MFPs and copiers to complement our extensive savvyPrint solution. This means we are now a one-stop print product and service shop for our clients."
ITsavvy, one of the fastest growing companies of its type in the U.S., is a recognized leader in tailored end-to-end IT product and service solutions. ITsavvy built its reputation as a value-added reseller with industry-leading product availability; design and implementation, client support and delivery speed through 47 distribution centers across the U.S. The company's new user-friendly website provides 100s of concise, leading-edge IT decision-making resources, including an e-commerce site with real-time pricing and availability. ITsavvy is headquartered in Addison, Ill., with offices in Chicago's Loop; Aurora, Ill.; Davenport, Iowa; Hayward, Calif.; and Beavercreek, Ohio. Call 1-855-ITsavvy (1-855-487-2889), email: info(at)ITsavvy(dot)com, visit: http://www.ITsavvy.com/.
###
Visit ITsavvy's Media Center at: http://www.ITsavvy.com/about/media-center/
About ITsavvy http://www.ITsavvy.com/
ITsavvy was founded in 2004 by industry experts Mike Theriault and Chris Kurpeikis. The company has grown from a Midwest start-up to a national, award-winning leader in IT products and services. Mike and Chris conceived of ITsavvy after becoming convinced they could significantly outdo competitors in a number of areas including client service. By combining a comprehensive value-added reseller business with an industry-leading array of services through its Advanced Solutions Group, ITsavvy is quickly becoming the benchmark for integrated IT products and advanced solutions providers.
Media Contact: Jean Van Rensselar, Smart PR Communications Jean(at)SmartPRCommunications(dot)com /630-363-8081
"ITsavvy" is a Registered Trademark of B2B Industries LLC. All other company and product names may be trademarks of respective companies with which they are associated.