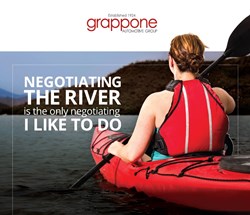 Concord, NH (PRWEB) August 27, 2013
Grappone Automotive Group has adopted a Negotiation Free Sales process and now provides low upfront prices for every vehicle on their lot. They have recently changed their way of doing business that will benefit anyone who walks through the doors. Changing the entire structure of the company took a lot of planning and has been in the works since last year.
Grappone brought in an outside company that has helped other dealerships across the country make the switch to Negotiation Free Sales. Everyone in the company has gone through extensive training to help them fully grasp the new way of doing business. No matter what Grappone store you enter, you will receive the same positive experience.
Fourth generation owner, Amanda, is on site and works with all departments to make sure Grappone guests have a great experience. Her great-grandparents started the business in 1924 as a gas station in Concord. Now, there are more than 300 teammates at Grappone and every one of them follows the company's mission statement to serve their guests and community with integrity, kindness and respect.
Grappone listens to their guests; they know that most people hate the hassle and wasted time of the back and forth negotiation process, so they've changed the way they do business to put the fun back into buying cars. Grappone provides upfront pricing and a negotiation-free process. Their cars and trucks are individually priced based on equipment, availability, demand, and how long they've had them.
Their low upfront pricing can be found on their website listed as "Grappone Upfront Pricing". Their upfront pricing is highly competitive. So competitive, in fact, that they offer a three-day money back guarantee on any car or truck purchased. Their pay is no longer commission based. This gives product specialists the ability to really focus on finding the least expensive vehicle at any of their five stores, that best fits the guest's needs, whether the car is a Ford, Honda, Hyundai, Equus, Mazda, Scion and Toyota.
Grappone is driven to amaze you. They are a company that has focused on helping the community, their guests and charities. Actions speak louder than words and the company-wide change at Grappone couldn't be any clearer.