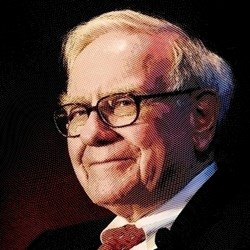 Calgary, Alberta (PRWEB) August 28, 2013
Ron Daems, President of Strata Oil & Gas Inc., discusses how Warren Buffett's position in Alberta's leading oil sands producer affects Strata's shareholders of Strata Oil & Gas.
It has now been revealed that Warren Buffett has taken a major position in Suncor Energy(1), Alberta's leading oil sands producer. Industry analysts view this as a strong indicator of Wall Street's increasing appetite for oil sands stocks, with Peter Tertzakian of Arc Financial describing it as "a turning point" and others speculating it could signal good news for potential approval of the XL Pipeline(2). But how might this affect Alberta's carbonate-hosted bitumen players?
Ron Daems, President of Strata Oil, provided these comments to shareholders:
"I view this as the breakthrough that many Alberta bitumen producers have been waiting for in the market. Already, several of Wall Street's leading firms have taken major positions in "Carbonate Triangle" bitumen companies --- with Warburg Pincus, Blackstone Capital, and Goldman Sachs all piling in. But there's no doubt that Buffett's $500 million stake in oil-sands producer Suncor is the icing-on-the-cake that investors needed to hear," said Mr. Daems.
Of additional interest to Strata Oil shareholders is the fact that Suncor's successful former CEO (Rick George) recently left Suncor and joined a carbonate-bitumen player named OSUM Oil Sands.(3) "I'm encouraged that someone of Rick George's caliber has decided to put his weight behind Alberta's carbonate-hosted bitumen play. Many of us see Alberta's carbonates as the next frontier in North American petroleum production, and Rick George's presence underlines that potential," continued Mr. Daems.
Another leading player in the carbonates, Laricina Energy, has just announced approval for commercial production from its bitumen carbonate project, designed to produce up to 10,700 barrels per day.(4)
"All these developments translate into an important fact: momentum is building in Alberta's bitumen carbonate play, and Strata Oil has one of the largest and most attractive projects in the industry. We acquired our project in 2005 and 2006, making us one of the earliest companies to position in the carbonates. Through drilling and geological analysis, we now have a recoverable resource of 887 million barrels of crude, and a total resource of 3.4 billion barrels. We believe our company offers substantial value to its shareholders."
Strata Oil's Cadotte Central project is estimated to have a Net Present Value (NPV) of USD $1.3 billion. Its newly updated total of 887 bbls of recoverable bitumen provides significant additional upside potential which hasn't been factored into the $1.3 billion calculation yet.
Strata Oil is 100% owner of the Cadotte project, in the Peace River region of Alberta.
About Strata Oil & Gas
Strata Oil & Gas is a US-publicly traded company focused on the exploration and development of heavy oil from carbonates. The company currently holds a 100% interest in its 52,480 acre Cadotte project in the Peace River region of Alberta's Carbonate Triangle. Strata's Cadotte project has been independently evaluated, with a resource base of 3.44 billion bbls in-place and 887 million bbls recoverable. Strata's existing world-class Cadotte Central project of 56,000 barrels-per-day over 20 years is valued at NPV $1.3 billion. For more information, go to the company's website at http://www.strataoil.com.
Strata Oil and Strata Oil & Gas are trademarks of Strata Oil & Gas Inc. This announcement contains forward-looking statements which involve risks and uncertainties that include, among others, limited operating history, risks related to petroleum exploration, limited access to operating capital, and other factors which may cause the actual results, performance or achievements of the Company to be materially different from any future results, performance or achievements expressed or implied by such forward-looking statements. All statements made herein concerning the foregoing are qualified in their entirety by reference to the following Norwest Reports: Evaluation of Bitumen Resources Cadotte Leases (2013), Resource Reclassification (2010), Bitumen Hosted Carbonate Pilot Projects (2008), Preliminary Feasibility Study (2008), Evaluation of Bitumen Resources Cadotte Leases (2007), which have been filed with the SEC. More information is included in Strata's filings with the Securities and Exchange Commission which may be accessed through the SEC's web site at http://www.sec.gov.
Contact:
Strata Oil & Gas Inc.
Investor Relations
1-877-237-5443
1-403-237-5443
info@strataoil.com
http://www.strataoil.com
SOIGF: OTC
(1) ) "Buffett's Berkshire Hathaway Enters DISH (DISH), Suncor (SU), Raises GM (GM) (More...)", StreetInsider.com, August 15, 2013
(2) "Warren Buffett's Suncor stake may be 'turning point' for oil sands stocks", National Post, Aug.15, 2013
(3) "Ex-Suncor boss Rick George appointed chairman of Osum", Alberta Oil, November 5, 2012
(4) "Laricina Energy Ltd. 2013 2nd Quarter Interim Report", laricinaenergy.com, July 23, 2013