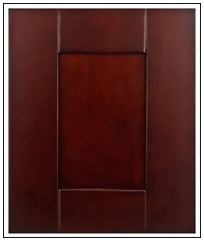 When you can order your desired kitchen cabinets online, compare styles, and get support, you're not going to be at the mercy of an architect or interior decorator who may be billing by the hour.
(PRWEB) August 27, 2013
Wholesale kitchen cabinets supplier, Best Online Cabinets, has announced the addition of new colors to its highly popular Shaker line of ready to assemble kitchen cabinets. The new colors, white and maple, reflect several of the latest trends in kitchen design, says a company spokesperson. "People are looking for clean, solid hues that define and refresh the heart of their home. White kitchen cabinets are classic, so easy to be around, and maple has a natural warmth. Combined with the simplicity of Shaker kitchen design, it's a nice balance to all the detail in our busy lives." Other colors featured in the Shaker line include cinnamon, champagne, mahogany, espresso, walnut and even chocolate.
The steady sales of RTA kitchen cabinets are also indicative of another growing trend. Homeowners are showing renewed interest in achieving an upscale look at an affordable cost, often by installing their own chic but cheap kitchen cabinets. At a time when national television news reports have spotlighted the revival of interest in all things DIY, the availability of elegant DIY cabinets at affordable prices is right on topic. Contractors, too, are taking advantage of the trend, purchasing RTA kitchen cabinets wholesale.
Compared to yesterday's do-it-yourselfers, however, today's home renovators are savvier and choosier about products and materials. Not surprisingly, much of this has to do with the ability to tap into that most high-tech of household tools, the Internet. Buying cheap cabinets online can save people time and money when it comes to their kitchen renovation projects and it can also give people the leisure to research products and get what they really want. "When you can order your desired kitchen cabinets online, compare styles, and get support, you're not going to be at the mercy of an architect or interior decorator who may be billing by the hour."
Real estate agents are also taking note. The long overdue bump up in home sales, coupled with continuing budget awareness among consumers, has prompted many homeowners to allocate limited home renovation resources where they will have the most impact. "The kitchen is the first room everyone wants to see," noted the company spokesperson. "So you could waste a lot of money just trying to spread a lot of little design elements all around the house. Or you could spend a lot less and focus on refacing the kitchen cabinets. When potential buyers come in and see that warm maple or classic white, it really makes an impression."
But what about being able to view and touch the materials in these discount kitchen cabinets? How do you avoid ordering veneer when you want solid wood kitchen cabinets? Since there isn't an app for that, at least not yet, isn't a bricks and mortar store a necessity for the home renovator? The company spokesperson for Best Online Cabinets says not. "Today's buyers expect a lot more from companies in the ways of samples and customer service. For example, we offer free samples of the white and maple Shaker materials for our cabinet doors. We also provide a free service to help you design your kitchen online. And we regularly run specials on shipping. So customers know that they can get the same quality of materials, or better, along with more services, while spending only a fraction of what they would have to pay at the average big box store or boutique design firm."
About Best Online Cabinets
For more than ten years, Best Online Cabinets has been designing, manufacturing, and selling high quality RTA kitchen cabinets. Over the years, the company has earned a reputation for adding more special features and services than its competitors while maintaining the lowest possible cost. In addition to kitchen cabinetry, the company also offers bathroom vanities, sinks, handle and other household accessories. Best Online Cabinets is located in San Gabriel, California.