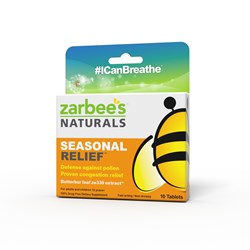 I am honored to join Zarbee's board of directors and work with this brand I believe in.
Salt Lake City, UT (PRWEB) August 27, 2013
Zarbee's Naturals, manufacturer of health and wellness solutions for families and the fastest growing, all-natural, over-the-counter (OTC) medicine brand in the U.S., today announced that Neil Grimmer, co-founder and CEO of Plum Organics, was appointed to the company's board of directors.
"Neil is a mastermind when it comes to developing ideas, products and brands, and we are thrilled that he is joining Zarbee's board of directors," said Dr. Zak Zarbock, founder of Zarbee's Naturals.
Grimmer currently serves as CEO of Plum Inc. (http://www.plumorganics.com), known in the marketplace as Plum Organics. Grimmer has led the launch of over 100 new and innovative products, making Plum Organics the fastest-growing organic baby and kids food brand in the U.S.
A recent winner of the Ernst & Young Entrepreneur of the Year award, Grimmer is known as a leader who thinks outside the box - or in this case, the baby food jar. He pioneered the first-to-market eco-pouch that has revolutionized the baby and kids food category. It's a brilliant, portable food pouch that parents know and love, allowing babies and kids to feed themselves mess-free and on-the-go.
"Neil will be a valuable addition to our board. He brings extraordinary experience that aligns perfectly with our mission at Zarbee's," said Bryce Johnson, CEO of Zarbee's Naturals. "His innovative thinking will be a great contribution to our future growth."
Zarbee's Naturals continues it thinking outside the traditional medicine cabinet, with effective and natural solutions for families. This year, Zarbees will introduce five new products, including Zarbee's Children's Sleep, the first-ever children's sleep aid that is formulated and recommended by a doctor. In addition, Zarbee's Seasonal Relief will be available this fall, the first clinically proven, natural strength product to provide seasonal congestion relief without drowsiness. These new products, along with New Baby Cough Syrup and New Children's Cough for Mucus will offer families a strong defense to support fall and winter wellness.
"I am honored to join Zarbee's board of directors and work with this brand I believe in," Grimmer said. "I am passionate about natural products that encourage families to live a healthy lifestyle and Zarbee's is a fresh leader in this arena. I look forward to collaborating with their team of thought-leaders and parents like me who care about natural and healthy options for our families."
About Zarbee's Naturals:
Zarbee's Naturals, the fastest growing, all-natural, OTC medicine brand in the U.S., produces a line of doctor-recommended, natural remedies that are free of drugs, dyes, alcohol and gluten. In 2009, Zarbee's launched its first product: a clinically proven, all-natural, honey-based children's cough syrup that provides a solution to the FDA ban on cough medicines for children less than four years of age. Led by pediatrician and Zarbee's founder, Dr. Zak Zarbock, Zarbee's today has full range of all-natural products for the entire family, including products for people who suffer from allergies, occasional sleeplessness, and products that provide relief from cough and cold symptoms for adults, children and infants. Zarbee's Naturals are available at major retailers nationwide, including Walmart, CVS, Target, Walgreens and Kroger, and on-line at amazon.com and zarbees.com. For more information, please visit http://www.zarbees.com or facebook.com/zarbees.
About Plum Inc.:
Plum Organics® is a pioneer and a leading provider of premium, nutritious organic baby food, toddler and kid snack food products. Recognized for their unique, culinary-inspired recipes and a modern approach to family nutrition, Plum offers a complete line of organic products that ensure healthy eating from the highchair to the lunchbox™. Plum has dedicated its social mission to delivering nutrient rich, organic food into the hands of little ones in need across America. Forbes magazine named Plum #19 on its 2013 list of "America's Most Promising Companies." For more information about Plum visit: http://www.plumorganics.com.