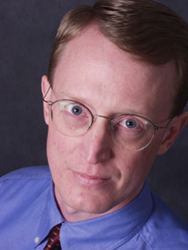 "The scenarios that led to the historic markets the last 30 years are very unlikely to EVER be repeated in today's retiree's lifetime." -Jeff Voudrie, CFP®
Johnson City, TN (PRWEB) August 27, 2013
Jeff Voudrie, founder and president of Common Sense Advisors, fears that retirees who simply draw on their equity accounts and assume that interest rates will return to historical highs will have to go back to work and/or be dependent on the government to stay alive as they age.
"I refer to this as the Great Retiree Crisis and retirees must take action now to prevent this from happening," Voudrie, a prominent author, blogger and Certified Financial Planning Professional®, warns in his recent article "The Coming Great Retiree Crisis."
"The scenarios that led to the historic markets the last 30 years are very unlikely to ever be repeated in today's retiree's lifetime. And those of you who are taking distributions based on your financial advisor's outdated assumptions may soon run out of money," he adds.
"The particular danger is assuming that interest rates will bounce back and far outpace inflation," Voudrie says. "I recently performed a Retirement Income Plan Stress Test™ for a person with a million-dollar nest egg. They had been told by others that everything would be fine. My analysis indicated they will run out of money in fewer than 17 years at current interest and inflation rates," he points out. "We will have to implement changes in their investment posture and their lifestyle. What about those who do not have such a large egg?"
Voudrie argues for the wisdom of a "focused statistical analysis" of one's retirement income plan to guarantee the sustainability of the plan. He adds that many retirees will need to adjust their standard of living to bring their plan "back into balance."
What the 45 million people of retirement age in 2014 must not do, he warns, is fail to take action. "This isn't something where ignorance is bliss—not finding out early will make any changes more draconian whereas doing it now might mean that only minor adjustments have to be made."
Voudrie also says that the advisor and the strategies used play a very important role in the success or failure of any retirement income plan. "The traditional advisor doesn't have the toolbox that today's retirees need to navigate the markets we are now experiencing. Robust risk management processes are necessary to protect an account from significant loss while allowing the pursuit of prudent profits. Typically, those are only incorporated by more sophisticated personal money managers—there aren't too many of us doing that."
To read more of Voudrie's advice, go to his website here or buy one of his several books for sale at amazon.com. He also accepts a limited number of new clients for the investments management branch of his business, Common Sense Advisors.
A financial services industry veteran with 20-years' experience, Jeff Voudrie serves as president of Common Sense Advisors. He has been interviewed by The Wall Street Journal, CBS MarketWatch, The London Financial Times and the Christian Science Monitor. He has patented revolutionary risk management and portfolio software systems that have already helped clients make the money they need to retire on comfortably. He is a former syndicated newspaper columnist and the author of two ground-breaking books: How Successful Investors Tripled the Return of the S&P 500 and Why Variable Annuities Don't Work the Way You Think They Work. He accepts a limited number of new clients in his personal money management practice. He and his wife Julie live with their seven children in Johnson City, TN. He is heavily involved in his local church and has done missionary work in Hungary and Cambodia.