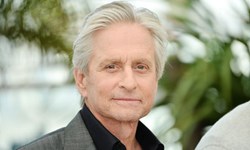 It's not enough to diet and exercise, good oral health is part of a balanced lifestyle that results in good overall health. - Dr. James Wells
Charlotte, N (PRWEB) August 29, 2013
Patients are sometimes at a loss due to the disconnect between dental health and physical health. Medical doctors aren't taught much about the connection between oral health and disease and dentists aren't always privy to their patient's health challenges. But more and more, research is showing there is a strong correlation between the health of the mouth and certain systemic diseases. For instance, the recent diagnosis and treatment of Michael Douglas for throat cancer brought the issue into view in a way that cannot be ignored. Dentists, family practitioners, cancer researchers and most importantly the American public are recognizing this important link.
Dr. James Wells of So. Charlotte Dentistry is making a point to educate his patients on the need for good oral health. "Our oral health and overall health are intrinsically connected. The mouth can be a mirror to the general health of an individual and it benefits everyone to better understand these potential health risks."
A report issued by the Surgeon General dubbed, "The National Call to Action to Promote Oral Health," stated the following findings:

Oral health is more than healthy teeth;
Oral diseases can affect health and well-being throughout life;
The mouth reflects general health and well-being of an individual;
Oral diseases and conditions are associated with other health problems;
Lifestyle behaviors that affect general health such as tobacco use, excessive alcohol use, and poor dietary choices affect oral and craniofacial health as well;
Safe and effective measures exist to prevent the most common dental diseases.
Dr. Wells goes on to explain that good oral hygiene can go far in preventing common diseases that can start in the mouth. Tooth and gum infections, if not addressed in a timely manner can lead to the transmission of infections through the blood and the lymphatic system to other organs and tissues in the body. Diseases such as Paranasal Sinus Infections, Diabetes, Cardiovascular and STDs are commonly linked to an infection that originates in the mouth.
"It really does speak to the importance of keeping your regularly scheduled visits with your dentist and dental hygienists," say Dr. Wells. "Here at So. Charlotte Dentistry, we are all trained to recognize the appearance, causes and symptoms of tooth and gum disease. And, more importantly, on the preventive ways to reduce both tooth and gum disease."
Here are some basic tips to reduce the likelihood of tooth and gum disease:
o Brush twice a day or more, and floss once a day;
o See a dentist or dental hygienist every 6 months;
o Avoid continuous snacking and sipping of drinks; allow time between meals for saliva to neutralize acids and repair the teeth;
o Decrease frequency and contact with acidic foods and drinks.
For more information on good dental hygiene and oral health, contact Dr. James Wells at http://www.southcharlottedentistry.com or call (704) 759-0908.