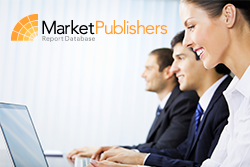 London, UK (PRWEB) August 27, 2013
Threats caused by the worldwide upsurge in antibiotic resistant bacterial strains keep on triggering concern. In the United States, around 60% of all hospital-acquired infections are induced by antibiotic resistant bacteria. Thus, in 2009, 440,000 new cases of multidrug-resistant tuberculosis (MDR TB) were registered in 69 countries of the world. In Europe alone, 25,000 people died from drug-resistant infections in the same year. Despite an increase in the usage of antibiotics in recent decades, the approval of new antibiotics in the United States fell 60% to just 12 during 1998-2009 as compared to the decade 1983-1992. Despite a remarkable increase in the number and novelty of new pipeline antibiotics in the recent past, the health threats posed by antibiotic resistance need to be tackled in many different ways, without delay.
The last five years have seen major changes in practices, innovation and attitudes in answer to these looming threats. These are driving innovation in drug discovery and diagnostics, as well as in clinical practices and the ways in which antibiotics are being used. In an effort to ensure the most effective and appropriate use of antibiotics, there is increasing surveillance, both local and international, to monitor the emergence and expansion of antibiotic resistant strains. These developments offer fresh opportunities for the developers in drug discovery and in diagnostics fields.
Updated research report "Antibiotic Resistance 2013: A Global Market Study" worked out by Biopharm Reports has been recently published by Market Publishers Ltd.
Report Details:
Title: Antibiotic Resistance 2013: A Global Market Study
Published: February, 2013
Pages: 176
Price: US$ 3,496.00
http://marketpublishers.com/report/pharmaceuticals/drugs/antibiotic-resistance-2013-a-global-market-study.html
The report carries out a competitive market analysis of current practices and future developments across 25 key areas relating to antibiotic resistance. It identifies the changes that are taking place in the antibiotic resistance market, and highlights the opportunities these present to developers in each of the market areas - diagnostics, clinical, and laboratory. The study provides a comprehensive overview of current and evolving practices, developments and strategies and their importance in coping with, and managing antibiotic resistance. The research is supplemented with a wealth of information on companies and government bodies working in the field. It also identifies commercial opportunities in the market and gives insights designed to enhance decision-making in this challenging marketplace.
Reasons to Buy:

Gain valuable insights into various marketing and sales opportunities;
Understand the purchasing decisions taken by clinicians and scientists;
Be equipped with valuable knowledge of market growth and shrinkage;
Keep watch over innovation and new product opportunities for the global suppliers in each of the market areas - diagnostics, clinical, and laboratory.
More updated and new research reports by Biopharm Reports can be found at http://marketpublishers.com/members/biopharm_reports/info.html.
About Us:
MarketPublishers.com is a multilingual hypermarket offering a rich collection of comprehensive studies on various markets, sectors, industries, companies, etc. We perform professional services aimed to equip our clients with high-quality research products and support critical decision-making.