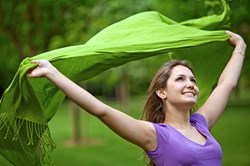 Our trained staff is standing by all day every day to help someone get sober.
Tampa, FL (PRWEB) August 28, 2013
When it comes to fighting addiction, Alcohol Treatment Tampa is the foremost authority. For years, the addiction treatment specialists at Alcohol Treatment Tampa have been helping people get clean from drugs and alcohol. After noticing a large shift in the number of people seeking help for opiate abuse, addiction specialists at Alcohol Treatment Tampa began working to find new pain management techniques for their patients.
Monica L., one of the dedicated counselors at Alcohol Treatment Tampa, explained how the new opiate treatments can help someone find new ways to cope with pain without dangerous and addictive narcotics. Helping someone find new, alternative pain management techniques is the most important step when it comes to someone getting sober once and for all.
"Our treatment center has a specific focus on opiate dependence because it is so harmful," Monica said. "Those who come to us for help are placed in the best possible situation for them to get clean and stay clean in the long run."
Much of the new treatment methods revolve around the fact that everyone is different, thus there isn't a single path to recovery that everyone takes. In order for treatment to be successful, it is up to the patient to find the methods that are most effective for them personally.
"Our trained staff is standing by all day every day to help someone get sober," Monica said. "Opiate addiction can cause serious health risks and even death if it goes untreated so getting here right away should be someone's first priority."
Some of the newly instituted methods include meditation, yoga, group therapy, and exercise and art therapy. There are plenty more and it's up to the professional addiction therapists to help someone find the method that works best. Without help from a legitimate drug and alcohol professional, you are not putting yourself in the best situation for success. The new programs at Alcohol Treatment Tampa are designed so someone can get sober as quickly and easily as possible.
About Alcohol Treatment Tampa:
Alcohol Treatment Tampa is a state of the art addiction treatment facility in Tampa, FL. With a friendly and knowledgeable staff, Alcohol Treatment Tampa can help people from all walks of life get sober and remain sober after leaving rehab. Call (813) 805-8912 or visit http://www.alcoholtreatmenttampa.com for more information.