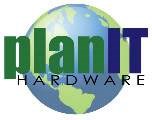 PlanIT HARDWARE is pleased to be recognized by Inc. Magazine as one of the 5000 fastest growing businesses in the United States
Atlanta, GA (PRWEB) August 30, 2013
It is not the quantity of a person's life that counts, but the quality of it; so it goes for businesses as well. After only four years in business, planIT HARDWARE, a Cisco hardware reseller of Atlanta, Georgia, is announcing today that it has been ranked as a 2013 Inc. 5000 honoree and declared the 1185th fastest growing company in the United States.
This year's list was ranked by evaluating revenue growth accrued from 2009 to 2012. Inc. Magazine editor Jane Berentson states, "Now, more than ever, we depend on Inc. 5000 companies to spur innovation, provide jobs, and drive the economy forward. Growth companies, not large corporations, are where the action is." The average honoree increased sales by 468 percent, "results most companies could only dream of in the economy of the past three years," according to the publication.
"I'm very pleased we've been afforded this kind of recognition," says planIT HARDWARE Founder and CEO Paul Hogg. "It's both exciting and humbling. planIT HARDWARE has been keeping the momentum going by having a tight team that works closely together. We maintain great relationships with our vendors and clients and treat each sale on an individual level, striving to provide whatever it is that customer needs on this or that particular order. If each transaction is a success, from the sales interaction to the shipping experience, then what we are left with is a series of successes. This makes it easier to refine those things we'd like to grow in as a company, and, as a result, the revenue growth has kept coming."
planIT HARDWARE ranked #1185 out of 5000 on the list, placing fifth in the division of Top 100 Computer Hardware Companies. Amongst Georgia companies on the list, it ranked 45th, 44th for the Atlanta Metro area. Over the last three years, the company has grown by 355%, with a first-year revenue of $2 million in 2009 that ballooned to $9.2 million by the close of 2012.
Inc. has been exalting privately held companies for the last 32 years and with this has created what the publication calls "an exclusive club." Qualifying businesses must have been founded and begun generating revenue by March 31, 2009; the minimum requirement for revenue attained in 2009 is $100,000, and this figure needs to have reached $2 million by the end of 2012. Additionally, such companies must have held for-profit, private, U.S.-based and independent status as of December 31, 2012. According to the business publication, "The Inc. 5000 was harder to get into this year than ever in its history."
Click here for a complete look at the company's profile.
About planIT HARDWARE:
Based out of Atlanta, Georgia and founded in 2009, planIT HARDWARE is a leader in the new and refurbished Cisco hardware resale industry. The company works with fellow IT hardware brokers and vendors as well as end-users to offer equipment at significantly discounted prices. Equipment, both current and end-of-life (EOL), is stocked and sold in a variety of conditions, including new-in-box (NIB), new-open-box (NOB) and refurbished.
Keep up to date on network hardware news, including Cisco hardware products, with planIT HARDWARE's blog.
About Inc.:
Inc. is "the publisher of Inc. magazine, which for more than 30 years has been the premier print publication for entrepreneurs and business owners. In 1982, we introduced the Inc. 500, which showcases the fastest-growing privately held companies in the United States. Twenty-five years later we expanded the list to the Inc. 5000 to help readers get a deeper understanding of the entrepreneurial landscape." (via: inc.com)