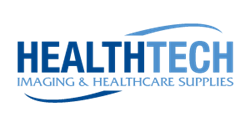 Wilmington, NC (PRWEB) August 28, 2013
Leading online retailer of chiropractic supplies, Health Tech, has been named dealer of the year by renowned x-ray systems designers and manufacturers Sedecal. Health Tech was recognized for its commitment to customer satisfaction, low pricing strategy, and effective customer service. Health Tech's goal is to create an effective e-commerce solution for chiropractors seeking medical supplies.
Health Tech Inc. is located in Wilmington, NC and has been at the forefront of chiropractic supplies for several years. They offer the lowest prices on chiropractic tables, digital x-ray equipment, massage products and many more. This year they have increased their web-based presence by joining Facebook and Twitter, thus allowing clients and other chiropractors the ability to stay connected through the use of social media. Health Tech hopes its increase web presence will continue to set it apart as a market leader.
About HealthTech Inc.
Health Tech Inc. has been at the forefront of chiropractic supplies for several years. This industry leader specializes in the sale of chiropractic equipment, chiropractic supplies, radiology supplies and digital x-ray systems. Health Tech carries many notable brands including: Omni, Eurotech, Thomas, Core Products, Biofreeze, SpiderTech, Lloyd Tables and Pivotal Health. Health Tech is dedicated to offering the lowest prices every day for all chiropractic supply needs. To learn more about HealthTech and view a full list of products, please visit http://www.healthtechnc.com.
About Sedecal:
On January 1994, Sedecal was founded. During this time, Sedecal has had a continuous growth that has positioned us as worldwide leaders in OEM design and manufacturing of high frequency x-ray generators and x-ray systems. Today, Sedecal also has six divisions leading their fields of expertise: OEM Division, medical radiology; Pre-clinical Division, PET and PET/CT; Healthcare Division, medical ozone generation; Industrial Division, industrial power control and renewable energies; Industrial Subcontracting Division, printed circuit boards, electronic systems and electromechanical systems.