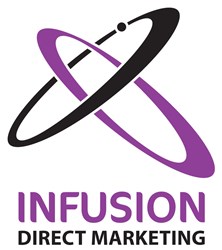 Hauppauge, NY (PRWEB) August 28, 2013
Infusion Direct Marketing & Advertising, Inc., a PR and marketing consultancy specializing in the security industry, today announced it will be sponsoring the Electronic Security Summit in Miami this October (http://www.electronicsecuritysummit.com). The Electronic Security Summit unites an exclusive group of the top electronic security providers, innovators, analysts, and solution partners in the field hosted by the Advisory Summit Providers (ASP). ASP is a recognized leader in summit administration for senior level executives focused on security management. Whether it's collaborating with peers or interacting with new solution partners, ASP has the information you need to build long term partnerships with clients.
"Infusion is proud to take part in this security event as a sponsor and welcomes the opportunity to be a panelist for the Marketing workshop," states Monique Merhige, Infusion's President. "Our goal in 2013 is to work with security companies and help them build momentum for their businesses through targeted Public Relations and Lead Generation campaigns."
The summit will enable Infusion to meet executives in the security industry who are looking to grow their business through Marketing and Public Relations. Security companies can utilize Infusion's marketing expertise to acquire new clients and increase customer loyalty.
About Infusion Direct Marketing
Infusion Direct Marketing is a boutique marketing consultancy specializing in the security industry. Consulting services include: Public Relations, Lead Generation, Social Media Marketing, Direct Mail, E-Mail, Print and On-Line Advertising, Lead Management, and Collateral Development. Principal Monique Merhige provides over 15 years of PR and marketing experience. For more information, please call 631-846-1558 or visit http://www.infusiondirect.com.
About Advisory Summit Providers (ASP)
Advisory Summit Providers (ASP), a strategic event planner specifically focused on the electronic security industry, was founded with the expressed purpose of bringing business-to-business networking into the 21st century. We've been to the typical industry conference; a few speakers talk at you and maybe answer a few questions. If you're lucky, you might have a few good conversations with people you'll probably never get to speak with again. That's not us, and that's not the type of event that we create. Industry conferences include: Electronic Security Technology, University Campus Security, Commercial Security, and more. Advisory Summit Providers is located in Rochester, NY. For more information please call 585.225.1010 or email David.Pagano(at)aspsummits(dot)com or visit their website http://www.aspsummits.com
PR Contact:
Monique Merhige
President
Infusion Direct Marketing & Advertising, Inc.
Phone: 631-846-1558
E-Mail: Monique(at)infusiondirect(dot)com