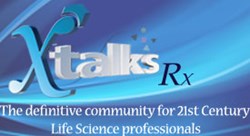 Gaining access to patients in a clinical setting requires a new strategy, with biomarkers an integral part of the story
(PRWEB) August 28, 2013
The stakes are high as a drug moves through clinical development — which accounts for more than 70% of the R&D cost needed to bring it to market. As the biopharmaceutical industry increasingly turns its focus to discovering and delivering targeted, personalized medicines, many of the old, well-tested strategies for developing cancer drugs are no longer relevant. Gaining access to patients in a clinical setting requires a new strategy, with biomarkers an integral part of the story.
This webinar — which features esteemed experts from Covance and M2Gen, part of the Moffitt Cancer Center — will focus on new ways to design biomarker driven trials and access the right patients. Speakers will demonstrate the power of the Total Cancer Care TM data warehouse.
A Q&A with the audience will follow the main presentation.
For more information about this event or to register, visit: http://xtalks.com/strategies-biomarker-driven-oncology-trials.ashx.
Xtalks, powered by Honeycomb Worldwide Inc., is a leading provider of educational webinars to the global Life Sciences community. Every year thousands of industry practitioners turn to Xtalks for access to quality content. Xtalks helps Life Science professionals stay current with industry developments, trends and regulations. Xtalks webinars also provide perspectives on key issues from top industry thought leaders and service providers.
To learn more about Xtalks visit http://xtalks.com/ContactUs.ashx
Contact:
Karen Lim (416) 977-6555 ext 227
clientservices(at)xtalks(dot)com