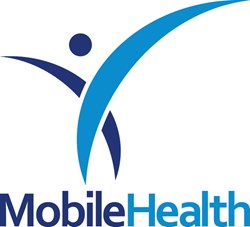 "Since health care workers may care for or live with people at high risk for influenza-related complications, it is especially important for them to get vaccinated annually." - CDC
New York, NY (PRWEB) August 28, 2013
In trying to protect some of the most vulnerable individuals from the flu, the New York State Department of Health is now requiring all unvaccinated healthcare personnel to wear a facemask while treating their patients. This new flu shot requirement was put into effect on July 31st 2013. To accommodate a greater need for the flu vaccine, Mobile Health is offering additional services to healthcare companies seeking to comply with this new regulation.
In an industry where only 63.5% of healthcare personnel get a seasonal influenza vaccine (CDC), the new regulation seeks to protect vulnerable patients who are at a high risk for flu related complications. The Center for Disease Control reports "Since health care workers may care for or live with people at high risk for influenza-related complications, it is especially important for them to get vaccinated annually." Unvaccinated personnel will be required to wear a facemask while serving their patients when the Department of Health (DOH) declares the flu "widespread". This policy applies to those with a medical exemption as well as religious or personal beliefs.
All effected healthcare organizations are required to maintain and submit detailed reports on vaccination status of their employees, contractors, students, volunteers and anyone else with direct patient contact from their agency. This rule does not apply to visitors or relatives of patients. On November 15th, a report must be submitted to the DOH detailing vaccination status of the different groups. In addition, an itemized report must be made available showing each individual's vaccination status, where the vaccine was administered, and date. This report will be made available during random inspections by the DOH.
To address this new rule, Mobile Health is now offering additional services designed to facilitate compliance. Agencies may choose from vaccination during regular appointments, on-site services, or 'Flu Shot Express' appointments. Regardless of the option chosen, the agency will have access to an electronic database compiling the vaccination records as required by the DOH regulations.
Vaccination during regular appointments allow patients coming in for a regular visit such as a drug test or physical to get a flu shot for $25.
On-site services are available to agencies that can gather their employees in one location and have Mobile Health nurses come out and vaccinate them during specific times and dates. Pricing varies on location, dates, and amount of vaccines administered.
'Flu Shot Express' appointments are available at all Mobile Health locations during specific after-hours days including weekday nights and weekend mornings. For example, some locations will be open on a Tuesday 4pm-8pm and Saturday from 10am-2pm. These appointments require previous registrations, and interested agencies may contact Mobile Health to sign-up. Pricing starts at $25 per vaccine with volume discounts for qualified agencies. 'Flu Shot Express' appointments start on September 9th 2013.
Mobile Health is an employee screening and occupational health company designed to maintain a safe, healthy, and compliant workplace. Their 6 locations in New York City and in Long Island specialize in employment related medical exams, drug testing, and job specific screening needs. For more information about Mobile Health, please visit http://www.mobilehealth.net.