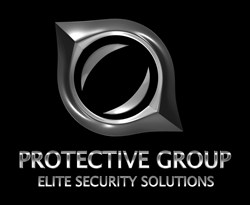 Bohemia, NY (PRWEB) August 28, 2013
John Monderine, CEO of Long Island event security provider, The Protective Group, comments on an August 26th article published by The New York Times titled, "Long Security Lines Catch Tennis Fans by Surprise," which discusses how an increase in security may increase disgruntled fans.
Since the Boston Marathon Bombings in April, many different sporting events have upped their security measures. There were clear bags and Bomb sniffing dogs at The New York City Triathlon, and the NFL has changed their bag policy as well. The U.S. Open also changed its event security operations. This year there were magnetometers and there were security checks for fans before entry.
The lines were long and snaked around the property. Some fans were separated from their group for over an hour. "This is the worst I've ever seen it," Gavin McLeod said. "It makes me not want to come back." Fans missed the players they came to see on the practice court. This is a usual draw for fans.
"These security measures are important," says John Monderine, CEO of Long Island security guards provider The Protective Group. "The past tragedy in Boston asks a new question of event security, are we ready for anything. Since we can never assume every possible scenario we must be able to address the dangers we know of. We try to create security measures that will be cost effective, deter any and all unfortunate incidents, and make us prepared for all unfortunate happenings."
Some fans say they will not return to the U.S Open next year. Chris Widmaier, a spokesman for the United States Tennis Association, said, "They acknowledged the delays Monday morning were long." They said they aimed to swiftly reduce the fan wait time.
The Protective Group is an elite full service private security firm with specializations in special event security, corporate security, private investigators, insurance investigators and surveillance. It's top-notch professional security guards have over 150 years of combined law enforcement service and its security personnel are physically fit, professional, athletic, and completely dedicated to ensuring events proceed without a hitch. From charity runs and fashion shows, to fundraisers and art shows, the Protective Group instills confidence and assures safety at an exclusive event or place of business.
#####