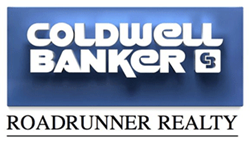 Yucca Valley, CA (PRWEB) August 28, 2013
Coldwell Banker Roadrunner Realty of Yucca Valley is now offering their expertise to help people in Joshua Tree and Yucca Valley find the rental homes they are looking for. Not everyone is in the market is looking to purchase a home and the process of finding the right rental home can be just as long and frustrating as the search for a home to buy. A spokesperson for the firm spoke about the rental market and said, "We have been helping clients throughout the Yucca Valley and Joshua Tree area to find their dream homes or rentals since we opened our doors."
Coldwell Banker Roadrunner Realty staff and agents understand that some clients want to rent whether it be for a long or short term. Some clients are simply more comfortable renting. The firm is familiar with all properties in 29 Palms, Joshua Tree, the Morongo Valley, Pioneertown and the Yucca Valley.
The homes available for rent can vary substantially by price and style, but Coldwell Banker Roadrunner Realty can help clients find just the right rental home. The agents are able to assist people find rental properties from a comprehensive list on rental websites. Visitors to the firm's website can get a sense of what's available by using the search engine on the site. They need only identify the property type, city where they would like to rent, price, size, number of beds and baths. From there, the professionals at the agency will help the client find the perfect rental home.
Coldwell Banker Roadrunner Realty agents can provide this fast service because the firm has one of the most comprehensive databases of listings in the area. This database helps an agent enter a client's criteria and find a list of potential rental homes in a matter of minutes.
Those looking for the perfect rental homes for sale in Joshua Tree and Yucca Valley can visit the Coldwell Banker Roadrunner Realty website at http://www.cbroadrunner.com/ or call 888.365.8880 to speak with an agent.
###