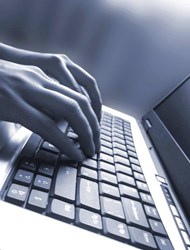 The schools like the combination of cost effectiveness, addition of new course subjects, flexibility, and the constantly updated content. -Donna DeStefano, Program Outreach Manager, Prevention First
Harpers Ferry, WV (PRWEB) August 28, 2013
School budgets are still tight. Educator's time is still tight. And using limited in-service days to meet State mandated training seems like a poor use of time.
Originally released in 2008, the Professional Development Online Training Program was created by a partnership between MindCross Training and NCADD of Middlesex County. Since then, over 5000 educators a year have taken the training.
The newly released 2013-2014 training catalog has once again expanded and includes new one hour courses on drug awareness, prescription drugs, and multiculturalism.
"Our courses continue to save New Jersey schools and educator's time and money," says Scott Hutton, Training Director for MindCross Training. "We update all of the courses and add new topics every year. Our goal is to keep the training fresh, relevant, and affordable."
The new Prescription Drug Overview course is an example of keeping the training innovative and interesting. This video-based course gives students a new perspective on how prescription drugs are created and marketed. The training is then followed by a detailed quiz to make sure the information has been successfully conveyed.
"The schools like the combination of cost effectiveness, addition of new course subjects, flexibility, and the constantly updated content," says Donna DeStefano, Program Outreach Manager for Prevention First, one of the resellers of the online training. "Satisfying many of the NJ State Mandates with a printable certificate has been a huge selling point as well," she adds.
In addition to the new offerings, schools and districts continue to have access to the online administration system. The easy to use, intuitive interface gives school administrators a wide range of tools to track and manage their staff's progress. Last year, the training was integrated with the popular MyLearningPlan (MLP). This integration gives users of MLP a single interface for their online interactions.
Schools and districts interested in the professional development training can get additional information online or by contacting MindCross directly at 304.725.2617.
About MindCross
MindCross Training is a boutique provider of innovative learning solutions for all organizations large or small. MindCross customized offerings are focused on reducing the cost of training while maximizing results. MindCross focuses on building training solutions that engages the learner and promote educational success. MindCross has been helping clients implement successful training solutions for over 10 years. Additional information can be found at http://www.MindCross.com .