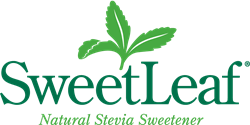 "The best thing my mouth ever tasted!"
Gilbert, Arizona (PRWEB) August 27, 2013
A sugar-free, fat-free chocolate milk may soon become a major solution for school districts battling childhood obesity. "White chocolate" milk, made from skim milk mixed with SweetLeaf® Liquid Stevia, wowed Florida elementary and middle school students in taste tests and has been served at schools in three Florida counties since early May.
The new milk's delicious flavor is created by adding SweetLeaf Liquid Stevia® to skim milk from a local Florida dairy. Since SweetLeaf® has zero calories and zero sugar, the "white chocolate milk" reduces calories, sugars, fats and sodium, compared to the regular chocolate milk widely served in schools. As such, it can be a huge help to schools in meeting their mandate to reduce calories while encouraging milk consumption, and to reduce total levels of sodium, sugars and fats in meal programs.
But its real breakthrough is in taste: Kids love it.
"Amazing," "Tastes like ice cream," "Love it," and "The best thing my mouth ever tasted" were all verbatim reactions during a recent taste test, when 99% of elementary school tasters and 91% of middle-school tasters gave the drink a resounding thumbs up.
"The milk gives kids the chocolate taste they prefer, without the added calories, sugars, fats and sodium that used to be required to achieve that taste," said Michael P. May, Ph.D., Vice President of Business Development for Wisdom Natural Brands.
"We know kids like it, and that they prefer it to skim," May said. "This suggests that schools will be able to raise milk consumption and sales, while still achieving new nutrition requirements. With vanilla and strawberry versions on the way, kids – and schools – will soon have a real choice."
The naturally sweetened milk also drew strong interest at the 2013 School Nutrition Show, held in Kansas City. May's company is working with dairies and school districts around the country to make the solution widely available.
With zero calories, zero carbs and zero glycemic index, SweetLeaf Stevia is ideal for school nutrition. The stevia with the most global taste awards, including two specifically for the Chocolate flavor, SweetLeaf has no bitter aftertaste. This means there is no need to add sodium, fats or sugars to mask the taste, as is often done with milk containing low-calorie sweeteners. In the last two years, both Chocolate and Vanilla Crème Sweet Drops have received top honors for taste from the World Stevia Organization in Paris.
Made only from organic, non-GMO stevia extract and natural flavors, SweetLeaf is completely free of the artificial sweeteners that have raised alarm among parents and nutrition experts. In 2009, the dairy industry petitioned the Food & Drug Administration to avoid posting the words "contains artificial sweeteners" on the front of school milk cartons. Earlier this year, when the FDA asked for public comment on the petition, parents reacted with a wave of negative opinion, calling current cartons that use artificial sweeteners, but do not mention them on the box or label, "misleading" and "deceptive."
To arrange interviews with Wisdom's Michael May, Ph.D., please contact the names listed at the bottom of this release. For more information about SweetLeaf Stevia and Sweet Drops, visit SweetLeaf.com.
About Wisdom Natural Brands®
Gilbert, Arizona-based Wisdom Natural Brands® is the parent company of two highly respected consumer brands: SweetLeaf Stevia® Sweetener and Wisdom of the Ancients® herbal teas. SweetLeaf® is the only all-natural stevia sweetener with zero calories, zero carbohydrates and zero glycemic index. The stevia brand winning the most taste awards globally, SweetLeaf is sold in boxes containing 35 or 70 packets, as well as in SweetLeaf Stevia Plus® Shaker Bottles for easy home use and SweetLeaf SteviaTabs™ Dissolvable Tablets for on-the-go use.
SugarLeaf™, also by Wisdom, bonds SweetLeaf with raw cane sugar for a low-calorie sugar alternative perfect for baking and cooking. SweetLeaf® Liquid Stevia Sweet Drops™ add flavor without calories or carbohydrates to water or favorite foods and beverages. For more information about SweetLeaf products, recipes and more, visit http://www.sweetleaf.com.
Wisdom of the Ancients herbal teas, from energizing Yerba Maté Royale® to calming Rooibos, are available loose leaf or in bags and come in a variety of refreshing flavors. Select varieties are also available with a touch of calorie-free stevia sweetener.
SweetLeaf can be purchased online at SweetLeaf.com or at grocery and health food stores throughout the U.S. and Canada.
MEDIA CONTACTS:
Karen Gavender
McFadden/Gavender
O: (520) 882-6262
M: (520) 603-4200
karen(at)mcfaddengavender(dot)com
Diego Romero
McFadden/Gavender
O: (520) 882-6262
M: (520) 401-1693
diego(dot)mcfaddengavender(dot)com
Website:
SweetLeaf.com
###