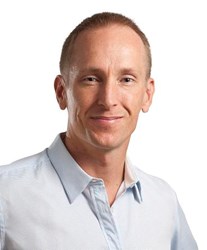 (PRWEB) August 30, 2013
"Social media is becoming a monster," he says in his latest guide Social Media Management 101: The Complete Guide for Businesses.
"The management of social media is undoubtedly a necessary part of any business strategy today. If your ideal customer is on the internet and using social media then there's a huge opportunity right there for your business to grow.
"As a business owner you can manage the early stages of a social media programme. Over time build your team with writers, designers and technical experts (not necessarily in-house, they can be freelance). Then, as your social media programme grows add a manager to bring all those efforts together and to monitor them."
On a more personal level, Gollan says there is one aspect of social media marketing he is putting extra emphasis on in 2013:
"So far 2013 has shaped up to be a big year for both my clients and myself in terms of social media efforts. We know the future requires a strong focus on inbound marketing. This is the valuable art of getting customers to come to you."
The first step towards effective social media management comes with determining the best social media outlets for the company to concentrate on, says Australian business mentor Gollan. The best way to do this is to analyze the ideal customer. That means writing a profile for him or her and working out which particular social media channel/s that individual would use.
Age is a very relevant issue when it comes to social media use. A male customer who is aged 50 or over is probably going to prefer face to face rather than online interactions and is therefore less likely to use sites such as Twitter and Facebook.
It's a good idea to survey your clients, Gollan adds, in order to find out which networks, forums and other community sites they may use.
Blogging is a great way to get customers to come to a company's website, says company coach Gollan. A blog can cover posts on frequently asked questions by customers. But it shouldn't just contain text. There should also be videos, infographics and slide presentations to add variety. The job of a social media manager is to provide a strategy and appropriate outlets for a company's web content.
A trend which has grown in popularity over the past few years is the webinar. This is basically an online version of live audience interaction.
Business guru Gollan adds: "As a speaker and coach, it's been my job to host live events in person since 1996. These events have been very productive for educating clients and webinars are a natural next step.
"Webinar archives can be great resources for potential customers to find and use. It all builds trust with your brand, which leads to sales."
Meanwhile Gollan points to the advent of social media management software as indicating how big the industry has become. These tools make the social media manager's job easier and include such market leaders as HootSuite, Shoutlet and HubSpot.
Tracking and monitoring the company's brand on social media is another necessity in this day and age and Google Alerts in particular is excellent for brand monitoring.
The ultimate measurement of success is sales and profit and it's important for companies to be able to assess the social media metrics that lead to profit.
There's no question that social media management is a big task. The best type of people for this job are those who enjoy both research and networking.
Writers and designers are needed in order to create content while an individual who is technically aware also needs to be on the team. Managers should be in charge of tracking and measuring results. The latter needs project management skills, some internet marketing experience and a background of design, coding or social media.
More business marketing tips and coaching advice in general is available on Gollan's website right here.