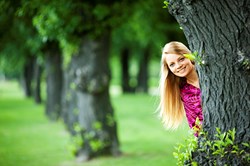 Opiate addiction is a serious problem because doctors prescribe the pills all the time.
Cincinnati, OH (PRWEB) August 28, 2013
When it comes the latest and greatest addiction treatment techniques, nobody is more informed than the alcohol and drug addiction specialists at Alcohol Treatment Cincinnati. In recent years, a rise in the number of patients seeking help for opiate addiction has caused alarm among the addiction treatment community. In order to help people who are dependent on opiates, the specialists at Alcohol Treatment Cincinnati have devised new, groundbreaking therapies which greatly improve someone's chances of beating an opiate addiction. Through these innovative new treatments, Alcohol Treatment Cincinnati has seen a whole host of people come in addicted to opiates but leave clean and sober.
Marcus K, one of the substance abuse specialists at Alcohol Treatment Cincinnati, described how effective these new methods can be as long as someone follows the instructions of a certified addiction counselor. Beating opiate addiction is possible with these new treatment methods.
"Opiate addiction is a serious problem because doctors prescribe the pills all the time," Marcus explains. "Most people don't think that opiates are dangerous because they are medicine and that's where all the problems start."
Opiates have a high potential for abuse and can be very tough to overcome. The groundbreaking new methods practiced at Alcohol Treatment Cincinnati target why someone began using opiates and help them find alternative pain treatments. Since pain is very real, someone won't be able to overcome opiates if they still need the medicine for pain.
"Finding alternative pain management techniques is a crucial part of what we do." Marcus said. "People can try methods like acupuncture, yoga or meditation and see which method works best for them."
Opiate addiction is a concerning aspect of addiction treatment, but thanks to the new methods at Alcohol Treatment Cincinnati, beating opiate addiction is easier than ever before. Trusting the addiction professionals at Alcohol Treatment Cincinnati is the best chance someone has to overcome substance abuse.
About Alcohol Treatment Cincinnati:
Alcohol Treatment Cincinnati specializes in drug and alcohol addiction treatment. The dedicated addiction therapists are standing by ready to help anyone who walks through the door. With a full medical staff on hand as well, getting clean at Alcohol Treatment Cincinnati has never been easier. Call (513) 612-9759 or visit their website http://www.alcoholtreatmentcincinnati.com for more information.