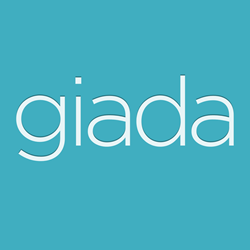 I wanted to create something that I would enjoy reading, that is a cross between traditional media and social media, such as Instagram, with information you can use and an immediacy you can only get digitally.
New York, NY (PRWEB) August 29, 2013
New York Times bestselling cookbook author and Food Network television star Giada De Laurentiis announced today the launch of Giada, a weekly digital lifestyle publication produced in partnership with her longtime publisher, Clarkson Potter/Publishers.
Designed and optimized for initial launch on iPad, the inaugural issue of Giada is free and available now for downloading from Newsstand on iPad or from http://www.AppStore.com/Newsstand. iPhone and web-optimized versions will be available later this fall. Future issues will be published every Thursday and will be priced at 99 cents, and an auto-renewable monthly subscription (4 issues) is also available for $2.99. Giada is powered by Paragraph's publishing platform.
Giada will offer a rich blend of original and curated lifestyle content focused on food, beauty, fashion, home décor, health and fitness, travel, and family life. Every week, readers will discover a mixture of articles, recipes, personal and professional photos, audio, and video, as well as Giada's "hotlist" of what she's listening to, reading, or watching. Giada will also feature a weekly column devoted to Feel Good Food, which will showcase Giada's secrets for eating well and staying fit. Feel Good Food is also the title and subject of her new cookbook to be published by Clarkson Potter on November 5, 2013.
Says De Laurentiis: "I wanted to create something that I would enjoy reading, that is a cross between traditional media and social media, such as Instagram, with information you can use and an immediacy you can only get digitally. I also wanted to create a forum that would allow people in my life whom I admire and trust to share their own stories and expertise."
Giada reimagines the very notion of a weekly lifestyle publication, with an editorial framework that allows for spontaneous and timely content and is responsive to reader input. Each issue will include recipes that readers can collect and save in a personal "Recipe Box" and share with friends via Facebook, Twitter, Pinterest, and email, as well as tips to up their style quotient and ideas for places to visit and products to buy. Upcoming issues will feature reader-generated content as well as editorial features created in response to reader feedback, making it a truly interactive experience for subscribers and Giada's fans.
Pam Krauss, Senior Vice President and Publisher, Clarkson Potter, says: "Giada has always had an exceptional level of engagement with her fans through social media. By publishing weekly and in a digital format, Giada is able to deepen that engagement, providing a more immersive experience for her highly mobile audience while maintaining the authenticity that is a hallmark of her brand. Giada is redefining what a magazine can be by creating an experience that has the immediacy of a social platform with the functionality of an app. We are thrilled that she has chosen to explore this exciting new space with us."
Giada De Laurentiis is the star of Food Network's Everyday Italian and Giada at Home, a judge on Food Network Star, a contributing correspondent for NBC's Today show, and the author of six New York Times bestselling cookbooks. She has three new books coming out this fall: Giada De Laurentiis's Recipe for Adventure: Naples! and Paris! (September 2013, Grosset & Dunlap), the first two books in a new children's chapter book series that transports readers to famous food cities around the world; and Giada's Feel Good Food (November 2013, Clarkson Potter), a collection of Giada's healthy recipes and her secrets for staying fit. She attended the Cordon Bleu in Paris and worked at Wolfgang Puck's Spago restaurant in Los Angeles before starting her own catering company, GDL Foods. Born in Rome, she grew up in Los Angeles, where she now lives with her husband, Todd, and their daughter, Jade.
Clarkson Potter is an imprint of the Crown Publishing Group, a division of Random House LLC, a Penguin Random House Company.
Paragraph is a publishing platform that lets authors, publishers, and other organizations create beautiful magazines for tablets, mobile devices, and the web.