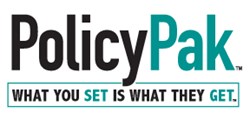 Open source programs can be harder to troubleshoot as there is little support documentation available.
(PRWEB) August 30, 2013
PolicyPak Software, the leader in desktop and application management, recently rolled out a Pak for Amaya.
The pre-configured Pak for Amaya makes life easier for IT admins by giving them a way to enforce and lock down optimum configuration settings for users. For example, admins can easily enforce security settings such as disabling the "Remember passwords for sites" setting. Additionally, admins can use the "Hide corresponding control in target application" feature in PolicyPak to keep it hidden from users. A full list of features for the Pak can be found on the PolicyPak website.
IT Admins and network administrators who want to try out the PolicyPak software can get a free trial by attending a Group Policy Webinar at the PolicyPak Website, or by calling (800) 883-8002.
Jeremy Moskowitz, Group Policy MVP and founder of PolicyPak Software talked about the Amaya Pak when he said, "Open source programs can be harder to troubleshoot as there is little support documentation available. For that reason, you certainly don't want to tie up your help desk with calls about this or any other open source application just because your users meddled with the optimum configuration settings that you already configured. That's where PolicyPak comes in."
PolicyPak can deliver settings using Microsoft Active Directory Group Policy, Microsoft SCCM, Dell KACE, or any other management tool.
About PolicyPak Software:
PolicyPak Software (http://www.policypak.com) is the leader in application compliance and desktop management tools for Active Directory. The software enables IT pros to deliver, lockdown and remediate settings for desktops, laptops, VDI sessions, company devices, as well as personal "BYOD" devices. Customers who use PolicyPak are also able to manage all of their other enterprise desktop applications the same way, such as Firefox, Java, Acrobat, and custom applications. These other Paks are included free for PolicyPak Professional customers. PolicyPak was founded by desktop management expert and Microsoft Group Policy MVP Jeremy Moskowitz.