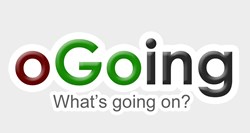 Irvine, CA (PRWEB) August 30, 2013
oGoing launches Semdia - Innovative Social Media Marketing and Consulting Services for key vertical industries.
According to industry reports, Marketing programs are 63 percent more effective when combined with social media. 87 percent of B2B brands use social media to engage audiences and distribute digital content. More than 50 percent of customers are acquired using social media channels.
"oGoing team has directly worked with over 1,000 small and big businesses and helped them with their social media strategic plan and growth. I am pleased to announce Semdia consulting services. Semdia grows your brand and business with an integrated, balanced approach to social media and online marketing." Sanjay Dalal, founder & CEO, oGoing
Semdia delivers topline marketing results that matter, in the form of new leads, new sales, new business and new customers, through business pages and advertising on Facebook, Twitter, LinkedIn, Google+, YouTube and the new social networks.
Semdia is made for businesses who are serious about making a foray into social media and online marketing, having the patience to manage and grow their online presence, and wherewithal to reap the benefits within six to nine months. Semdia consulting services begin at $5,000 per project engagement.
Semdia begins the conversation with customers by asking a simple question:
"How effective is your Social Media and Online Marketing?"
("How much Real Business is earned with the Social Media Online Marketing efforts?")
Contact Semdia today to learn more, and jump start your social media marketing.