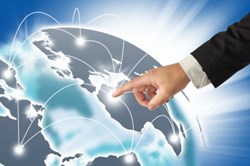 (PRWEB) August 27, 2013
Harris Communications has just announced the launch of the latest cell phone repeater boosters that are specifically designed to meet all of the newest regulations set to go into effect March 1, 2014, by the Federal Communications Commission. The launch of Harris Communications' new line of cell phone repeaters will reduce interference with wireless networks across the country and will enable wireless users to take advantage of Harris Communications' state-of-the-art technology to meet the mandates of the new FCC regulations.
Harris Communications' cellular signal repeaters are designed to meet the FCC standards for reducing and eliminating interference from wireless devices that can sometimes interrupt 911 emergency calls while delivering excellent reception and transmission with no effect on users' wireless service. The FCC compliant cell phone repeaters will produce flawless connections with the major wireless providers who have agreed to meet the FCC's March 1 deadlines, including AT&T, T-Mobile, Sprint, and Verizon.
Cell phone repeaters or wireless cellular signal boosters (bi-directional amplifiers), such as those produced by Harris Communications, provide the most common way cell phone companies have been improving cellular coverage over the past few years. Technology refined by Harris Communications for more than 20 years have virtually eliminated calls dropped mid-sentence. Their bi-directional amplifiers boosts cell phone signals by using a superior internal rebroadcast antennae in conjunction with a reception antenna and a signal amplifier. These aid the cellular broadcast towers that network providers base their signals from. These antennae are smaller and are used inside a building to improve cellular coverage inside when the walls might hinder a signal.
Harris Communications' bi-directional amplifier rebroadcasts cell signals received from outside of the building throughout the building, in some cases even below the ground if necessary. Cellular coverage is important since most people use cell phones today. The signal from main cellular towers sometimes is unable to get through thick concrete, which can weaken cellular coverage. Harris Communications' advanced versions of bi-directional amplifier units allow more than one cell phone to use them at the same time, whereas the older, original equipment on the market in the past could only be used by one cell phone at a time.
Focusing on making the transition to the new regulations as seamless as possible for its customers, Harris Communications is handling all facets of utilizing its new line of phone repeater equipment by conducting site surveys and assessments, designing customized systems to meet customers' particular needs, and installing devices. Harris Communications, which enjoys a nationwide reputation for its expertise in designing 'Neutral Host' distributed antenna services (DAS), promises that its new product line will benefit users with fewer dropped calls while also reducing interference with all communications the nation's leading wireless carriers.
Harris Communications' cell phone signal booster equipment is designed to provide maximum amplification of signals from cellular towers and repeat them within particular designated ranges, which provides users with remote connections to sometimes difficult to reach cell phone networks. Harris Communications' superior booster units hone in on the best available signal at the location and amplify it for the immediate area, providing strong multiband signals for cellular devices within their effective radius.
The company's dedication to meeting each client's individual needs is enhanced by its insistence on remaining vendor neutral, enabling them to seek out the best solutions at the most reasonable prices for each plan they design and install.
One of Harris Communications' specialties is designing systems to solve internal communications for companies in locations where they are experiencing weak or no cellular service in their facilities, including buildings with thick, solid walls, parking structures, and other similar challenging areas.
Harris Communications guarantees to increase the reception of all cellular providers and has implemented systems in a variety of facilities throughout the United States. The custom designed solutions can be made to meet the needs of any size facility and accommodate as many users and or carriers that customers desire.
Harris Communications addresses the individual needs of clients by developing cellular enhancement systems that feature: FCC and carrier approved equipment; in-house design, installation and service anywhere in North America; enhanced reception for any and all cellular carriers; improved signal strength for multiple carriers on a single network; and turnkey solutions to any communication problem.
Harris Communications' customers are always assured of expert installation and the company's commitment to on-going customer service that is designed to meet customers' exact needs and expectations without over-engineering systems and selling customer's equipment they do not really require. The company is also known for its refusal to use inferior products and/or installation techniques.
Harris Communications' outstanding reputation in the cellular industry has been forged by its record for building reliable in-building wireless solutions for more than 20 years of efficient service to consumers, businesses, hospitals, universities, and other institutions, private and public. Harris Communications has consistently specialized in individualized turnkey design and installation services to meet clients' particular needs while providing foresight into the user's future equipment necessities, designing not for not only today, but also tomorrow. The company's specialty product lines include signal boosters, cellular and wireless repeaters for cell phones, bi-directional antennas, and bi-directional amplifiers.
Details Harris Communications' full line of cell repeater equipment and services can be reviewed at http://harriscommunications.net or by phone at (803) 325-1717.