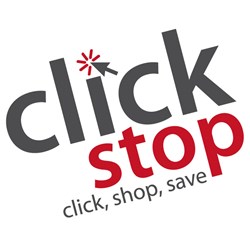 Urbana, IA (PRWEB) August 30, 2013
In response to another year of continued growth, e-commerce company Clickstop has hired new employees to its sales and service, marketing, finance, and culture teams.
Erika Hempstead has joined the finance team as Financial Operations Manager. Her role focuses primarily on collections, credit, accounts payable, and other daily financial functions. Hempstead was most recently with GE Capital in Cedar Rapids.
The sales and marketing areas have also welcomed Eric Youngblood in a Sales and Marketing Specialist role. He comes to Clickstop from a management position in the auto parts industry.
Patrick Weber has joined the marketing group as an Internet Marketing Specialist. In this position, Weber analyzes the online advertising presence for a number of Clickstop's web stores.
Clickstop's Culture team has welcomed Monica Kelly as a Project Manager. Kelly brings previous experience as a marketing coordinator to her new role, where she'll help to expand the internal and external communications efforts for Clickstop.
The recent growth has also prompted the promotion of Jim Mayhew to the role of Chief Culture Officer. Mayhew was most recently the VP Culture and Communications. Mayhew oversees a staff of three, managing company communications, overseeing the company's culture initiatives, and furthering the Clickstop brand.
"Our company culture has always been a unique element at Clickstop, and it's one that we want to continue to focus on and build, particularly as we grow the company," said Guenther. "Seeing this department develop has been a benefit for all of our employees; it has also helped us to attract and retain top talent in the area."
2013 is turning out to be Clickstop's biggest hiring year to date, with the number of employees nearly doubling compared to 2012. Today, 83 full- and part-time staff work at the company's Urbana headquarters. The next area of growth for the company includes launching a new brand related to fasteners and hardware in October of this year.
###
About Clickstop, Inc.
Clickstop is the parent company of a suite of online retail stores based in Urbana, Iowa. Clickstop web properties serve diverse markets that include the moving and cargo control industry, energy efficient insulation products, home organizing solutions, and personal fashion and styling. For more information, visit http://www.clickstop.com.