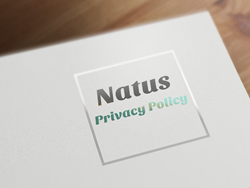 Paternity DNA testing has never been easier.
New York (PRWEB) August 29, 2013
Pregnant women have a new, non-invasive choice in paternity testing that can give results in early pregnancy – as early as five weeks gestation. Utilizing a blood sample taken from the arm of a pregnant woman, NATUS can accurately determine paternity at no risk at all to the fetus. The blood sampled from the mother contains the DNA of both her and her child, and that sample can be compared to a cheek swab or hair sample of an alleged father.
Determining paternity before birth can help with legal custody cases. NATUS keeps their prices low so parents can apply their time and resources toward their custody case. "We understand the importance of paternity DNA testing," said a NATUS spokesperson. "Our staff is caring and professional."
23DNA's laboratories are certified by the American Association of Blood Banks (AABB) and can provide legal proof of paternity. DNA is received equally from a child's biological parents, and prenatal DNA tests compare the fetus' DNA with that of the alleged father. AABB accreditation is internationally recognized as a symbol of quality and consumer safety. NATUS clients can be sure their tests will be handled professionally.
NATUS has more than 2,500 convenient DNA collection locations for paternity testing. With live customer support, NATUS now also offers many of its products in its online store and ships them anywhere in the United States. The company guarantees the safe and discrete arrival of the kit and accuracy of the test results.
About 23DNA:
NATUS strives to offer affordable, high-quality DNA tests to determine genetic history and paternity. In addition to non-invasive prenatal paternity tests, the company also offers mtDNA, family and sibling DNA, and immigration DNA tests. Testing can be done at one of 2,500 collection locations or through home kits available at the company's online store. For more information, visit natus.co 23dna.co, or call 1-866-940-4362.