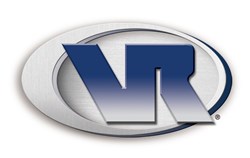 We work as a team here.
Waukesha, Wisconsin (PRWEB) August 28, 2013
Thanks to a highly successful year, Tim Bullard has been recognized as VR's top-ranked owner in sales for 2011. Much of Tim's success can be found from years of experience engaging in a multitude of business transactions, combined with a well-established collaboration with his team members at the Waukesha, Wisconsin location, which also ranked #2 in the company for sales.
"We work as a team here," said Tim. All our associates, use a critical path approach for target marketing, where we maintain numerous listings and commit to a lot of electronic marketing – we send out 100,000 emails a month. We target companies and individuals, with influence for developing key referral centers. In December we added to our team with a new partner Tom Shepherd, with extensive experience. Mark Smith contributed to the success of the firm in 2011 by managing a $28,800,000 engagement.
Through his team's excelling both in marketing and customer relationship management with a significant investment in technology, Tim says they have been able to leverage data for target marketing and streamlining deals. More importantly, Tim's priority is to always protect the client and perform honest and ethical business transactions.
"We obtain all of the information possible on the engagement," states Tim. "We simplify the buying process as much as possible, where if someone comes in, views a listing we have enough information at hand for them to make an informed decission. We communicate with the attorneys and accountants through the closing process to ensure the transaction is complete."
According to Tim, what makes their success more important is the experience his team has been able to obtain in a state where tough business regulations are in place. The state is tightly regulated offer few protections to the business broker.
Despite the challenges that Tim has faced since first opening the office, he has found that experience has been the best weapon.
"It's key for our people to get enough experience without getting into trouble," states Tim. "It has taken us three to four years to get to this point. Once you get the game down and understand the system, it's hard for any competitor in the marketplace to touch you. We've been in business for a while, and our experiences have led us to be successful. You have to stay two steps ahead in negotiations and involved in every aspect"
VR congratulates Tim and his team for their outstanding success in 2011 through a tough economic climate, and wish them continue their impressive achievements for 2012.
Contact Tim and timb(at)vrbizlakes(dot)com or 262.347.2083. http://www.vrbizlakes.com